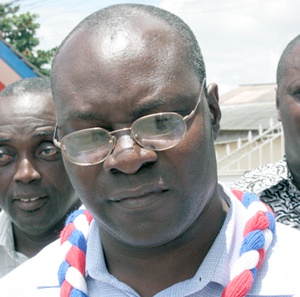 The battles for the thirty-one spots for the World Soccer cup finals in Russia in 2018 has been underway for some time.
The struggle for Europe's places have been predictable. The big teams are playing big, with occasional hiccups and England, as usual, is flattering to deceive. Except for 1966, when it delivered as host, the birthplace of soccer has never delivered on the big stage.

The United Kingdom as one team would be formidable but separately, they probably will never taste world Cup glory again.

The battle for Asia's four and half spots has been fierce and exciting. Iran and Korea are dominating Group A with China in the basement while Saudi Arabia battle Japan for honours in Group B with traditional powerhouse Australia nipping at their heels. China has been unable to translate it's dominance of the AFC champions league to the national side. They are finding, as the English did that money can get great clubs but not a good national team.

Africa's contest has been the most unpredictable. After two of six rounds, some teams have their noses in front. In Group A, DR Congo are in a tie with Tunisia. Nigeria has sole control of Group B with giants Cameroon and Algeria struggling. Cote Divoire have their noses in front in C.

In Group D, unsung Burkina Faso are on the verge of history with South Africa on their heels and mighty Senegal, one-time conquerors of then champions France, trailing. Perhaps, the biggest shock is group E, where the Pharaohs of Egypt are in control and the mighty Black Stars of Ghana have a measly one point from two matches.

Barring a miracle, the Ghanaians will miss Russia 2018. Of course, there are 4 more rounds to go and Cameroon,Senegal and Ghana must not be counted out. Perhaps with a coaching change and the recall of a few out of favour stars, a team can storm back.
The battle for Africa's 5 spots, as usual will go to the wire.

In CONCACAF, Costa Rica, Mexico and Panama have left powerhouse USA in the dust. In an ironic twist, Mexico breached America's defensive wall in injury time to defeat the US last thursday.

Next, Africa, CONCACAF and Asia notwithstanding, the most exciting contest so far has been the South American contest. Those matches are so keenly contested that watching leaves one breathless. Brazil are in firm control, followed by Uruguay and unfancied Ecuador, with Argentina barely qualifying.It was only a few months ago that people were writing orbituaries for Brazil.

Then they replaced Coach Dunga with Tite and Brazil has never looked the same. They have won six on the trot. Last thursday, on the very field where they were humiliated 7-1 by Germany, they banished the ghosts with an authoritative 3-0 thumping of Argentina. Their standing in the COMMEBOL table does not do justice to how good they are. Coutinho, Renato Augusto, Marcello, Gabriel Jesus and of course, Neymar and others were just a class above the Argentines. The Brazilians showed, despite Messi, Higuain, Mascherano and others, that soccer, at its best is a team sport. And Messi started passing the torch to Neymar!

Finally, to the US, Ghana and other struggling teams, maybe, a coaching change might do the trick.

Just look at Brazil.