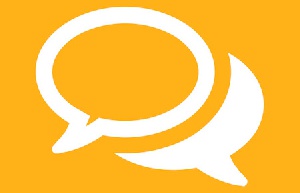 Constantly updating Ghanaians on several developmental projects - Keeping Faith with Ghana's development commitment.
Daniel 2:21 - He (God) changes times and seasons; he sets up kings and deposes them. He gives wisdom to the wise and knowledge to the discerning.

I started this piece with a different title in mind but changed it after stumbling on a quote by Thomas Jefferson: "I find that the harder I work, the more luck I seem to have". Many might disagree with this, using lottery winners as examples of beneficiaries of sheer luck without hard work.

I tend to agree with Thomas Jefferson as even the lottery winner first invests some money in the ticket, he also believes in the process, takes time out to fill the accompanying forms and then tracks his winning number. That is some measure of hard work.

Just some few days ago, I listened with rapt attention to an interview granted by his Excellency President Mahama, on the National Youth day, something I can describe as an "Exemplary Leadership, Quality and Good Governance speech from a humane administrator, amazingly a simple-minded leader, and a communicator par excellence.

In the face of severe provocations as the President of the Republic of Ghana, he has allowed political maturity to prevail like his predecessor JEA Mills did. No matter the languages that are thrown at him. Be it his party members or the opposition.

Rather he's shown that he's a good listener and acts with rapid response.

In all the speeches of President Mahama, every day in Office, he strives to bring meaning to lives of millions of Ghanaians and reports back to Ghanaians that's his constituency on what he has done with the mandate they gave to him four years ago.

I must say President Mahama has been much focused. In spite of other challenges, he has not been deterred in his developmental strides. It would have been very difficult to achieve the power sector reforms if his government was not focused.

We still have order in our own country and yet we cannot appreciate the efforts to preserve our unity. For me, the President has done very well. We must leave political sentiments aside, judge him using clear parameters and face the reality that under the present circumstances he has performed creditably.

Mahama's ascension to the Presidency was a divine arrangement; and since he is there whether by accident or by God's design, he should be allowed to finish his eight years since he is performing creditably.

Let me say that it is obvious to all discerning people that God has blessed this man from Ghana and God divinely set him on a trajectory that has seen him ascend the highest office in the land.

I can say without a shadow of a doubt in my mind that God has put President Mahama where he is. And until He is done with him, no man, no pastor, no prophet can curse whom God has not cursed.

Many might argue that President Mahama's meteoric rise from being an ordinary citizen a little over some few years ago, as the Number One citizen of the country was made possible by sheer luck.

They base their arguments on a lot of factors that I think thus not hold water. While I may not rule out the divine angle to his ascension, however, I tend to believe more in the fact that his luck was made possible by hard work and the right attitude.

It is therefore not a surprise that President Mahama in all his designations impressed his bosses. The late President Mills never stopped singing his praises before he passed on. He certainly did not impress them with luck; rather he showed he was a hardworking man that can be trusted with the responsibilities of a nation.

He not only dispatched his assignments perfectly but did so calmly and quietly. That is why in just in a few years ; he rose from being a Deputy Minister, to Minister, to Member of Parliament, to Vice President, to Acting President and President calmly and quietly.

Even in the corporate world, it is only natural that a hard working staff be given rapid promotion. President Mahama, being an embodiment of hard work, Patience and Perseverance has earned whatever luck that is attributed to his ascension.

I remember on Aug. 4, 2011 which was a Thursday, when the National Democratic Congress (NDC) retained Vice President John Dramani Mahama as running mate to then President John Evans Atta Mills for Election 2012.
News broke in Accra immediately after President Mills had consulted the National Executive Committee (NEC) and it was agreed that Vice President Mahama be retained as the running mate.

Then on Friday: 5th August 2011 before a delegation from the Evangelical Presbyterian Church, Ghana, led by Rt Rev Fracncis Amenu, the Moderator, paid a courtesy call on late President Mills at the Castle, Osu to formally invite him to the Third General Assembly of the Church scheduled for Ho Kpodzie, from August 17 that would bring delegates from Germany, Togo and Ghana.

The Presidential Press corps as usual wanted some scoops from him on his choice of retaining his Vice President as his running mate.

This what he said? "I trust John Mahama fully as my Vice President and he deserves my absolute trust that I have reposed in him."

After that President Mills further stated he's a team player and a unifier and shares with him all the success that they have achieved as a nation to manage the economy and other issues the borders on national importance, so retaining him again as a running mate for Election 2012 was a done deal. Adding that "Tomorrow when am not around I know he can handle the mantle of leadership."

After that we decided to contact a Presidential Staffer, to lead us to His Excellency the Vice President then John Mahama to congratulate him on him being retained as a running mate. Permission was granted and we congratulated him and shared a lot of issues of national importance with him.

Upon becoming the Acting President and President, many doubted his capacity to perform. However, in just a few years in office, his achievements, not borne out of spontaneous luck but earned through hard work, are there to speak for him. Some of his achievements as a President include:

Roads in the cocoa growing regions, government had set aside a total $ 150 million for the construction of roads in all the six regions has begun .Government is also financing the construction and upgrading of all feeder roads throughout the country.

Already work on Takoradi Port expansion is progressing steadily, a project that he personally cut the sod on 4th December 2013.

President John Dramani Mahama has also announced that government, in collaboration with London-based Lohnro Company, would establish a new oil services Port in Takoradi.

Under President Mahama government had earmarked a total of $750 million for the improvement of roads in the country for the next four years.

Under President Mahama Ghana has witnessed impressive socio-economic developments the building new roads and bridges; expand electricity generation to energize the economy and society; improve access to good drinking water and health facilities; and improve sanitation and human security.

QUALITY EDUCATION

Under President Mahama school children are getting free sandals,a total of 10,000 students are benefitting from a three-year scholarship scheme under the secondary education improvement project.

Out of the number, 60 per cent of them would be girls, selected from low income families throughout the country.

The grant would support the Ghana Secondary Education Improvement Project, which aims to enroll 30,000 new secondary students, improve learning outcomes for 150,000 students in low-performing schools, and 2000 senior high school teachers, head teachers and other education officials.

Work for the construction of 200 new community Basic SHS has begun and some have been completed.

Pro-poor interventions like the distribution of free sandals school uniforms, free exercise books and free computers.
Under President Mahama10 existing Polytechnic are being expanded to make it degree-awarding courses.

Under President Mahama all teacher training colleges have been upgraded to tertiary status, a move to produce the best, qualified teachers in order to drive education in the right direction.

HEALTH .Construction an ultra-modern, 600-bed Teaching Hospital for the University of Ghana.

Start the processes for the establishment of Regional hospitals in the Eastern and Upper East Regions; work on the Regional hospital project in Wa in the Upper West Region.

Upgrade the Central and Volta regional hospitals into teaching hospitals to expand the scope for training medical doctors and other healthcare specialists.Commencement of work on six District Hospitals at Dodowa, Abetifi, Fomena, Garu, Kumawu, and Sekondi. The refurbishment of the Takoradi European hospital will commence in earnest. Ongoing works on 1,600 CHIPS compounds across the country by the end of 2016.University of Allied and Health Sciences.

YOUTH AND SPORTS DEVELOPMENT

Work on Cape Coast Stadium is progressing and is 70 percent completed, the GH¢10 million for Youth Jobs and Enterprise Development Fund has been launched to encourage and support young people to become successful entrepreneurs and create sustainable job.

About sixty percent of the youth who presented proposals for assistance under the Youth Enterprise Support, YES, initiatives are into Agribusiness.

The President has presented cash packages to the first batch of 107 beneficiaries of the YES programme at the Flagstaff House. With each beneficiary taking home two hundred and fifty thousand Ghana cedis to expand their businesses.

ROADS President John Mahama has inaugurated also the 147 kilometre Fufulso-Sawla road and has been open fully to commuters. It is a double sealed surface road at a cost of a hundred and sixty-six million dollars. Making it another landmark project and fulfillment of a promise by the government.

President Mahama, has also cut the tape to open two flyovers of the Kwame Nkrumah

Circle interchange.

A third flyover under construction plus other works – a new statue of Ghana's first President Osagyefo Dr. Kwame Nkrumah, a fountain and a police post, new lorry parks – among others, are expected to be completed and inaugurated before June 2016.

The rehabilitation of the roads in the Accra Eastern corridor. "The works are the widening of the Giffard Road from 37… to La Beach passing in front of Burma Camp and the Trade Fair.

The others are the Burma Camp Road that links Spintex Road as well as the connection of the Burma Camp Road to the Teshie Tebibiiano and Teshie Link roads. This project is over 90 percent complete and in the next few weeks we'll have the opportunity to commission it."

Commercially viable routes along the Western, Eastern and Central Corridor roads. Ongoing road projects including the Kpando- Worawora- Dambai, Asankragwa- Enchi, Navrongo- Tumu and the Achimota- Ofankor, Madina- Pantang, Nsawam- Suhum-Apedwa, La- Teshie and the Apaaso- Kintampo roads. Sefwi Bekwai- Eshiem- Asankragwa, Bomfa Junction- Asiwa- Bekwai, Tetteh Quarshie-Madina and the Berekum- Sampa roads are all ongoing.

RAILWAY

Revamp and modernize the railway sector, expansion of the airports in Kumasi, Tamale, and Takoradi is on course.
ENERGY AND PETROLEUM . But I know that without numbers I may not be communicating with Ghanaians so here are a bit of the numbers in the power sector.

Now, many Ghanaians may complain and say 'if power generation has increased, I am not feeling it'. But let us put things into perspective. If between2000 and 2008 there were no new investments in building new power generation infrastructure and if within that period our population doubled is it not obvious that this will affect the per capita distribution of electricity with more people struggling for the same amount of electricity?

It takes one leap to jump into a ditch, but it takes several leaps to jump out of it. Even the peak generation capacity which is given to us is not sufficient for our population of 24 million people, but there's a lot of investment there to show that this administration met on ground.

Moreover, the President is not resting on his oars. This administration has done a lot and is still doing more to improve on Ghana's power situation and it is clear that President Mahama has delivered and is still delivering on his promise to ensure energy security in Ghana.

A $7 billion project, being undertaken by Italy's largest oil company, Eni Spa, in collaboration with Vitol Energy, will see the development of the Sankofa and Gye Nyame fields that will provide substantial gas to operate Ghana's thermal power plants for 20 years.

Vice President Amissah-Arthur has cut the sod for the commencement of work on the Kpone Independent Power Plant (KIPP) near Tema, by Cenpower Generation Company Limited.

The 350MW light crude oil and gas powered combined cycle power plant is being FINANCED at a cost of $900million by a Consortium of South African Banks and other partners.

The Kpone Independent Power Plant, which is expected to be completed in 32 months, would have a 161KV substation, fuel supply, storage and treatment infrastructure as well as working capital for fuel.

Besides, the Cenpower plant is uniquely placed adjacent to the West African Gas Pipeline landing point at Tema and close to all the main inter-power connections. Government has set an energy generation target of 5000MW for the medium to long term to meet projected electricity demand and achieve national energy security with a margin for reserve. Cenpower plant, when operational in 2017, would increase the installed capacity of the country by 14 per cent based on the current level of 2800MW of generation .Oil production from the OCTP is estimated at 80,000 barrels per day and will start in 2017, while gas comes on board in 2018.

The project will deliver 170 million cubic feet of gas per day and it is expected to generate an additional 1,100 megawatts of power for Ghana.

Gas will be processed and transported via a dedicated pipeline to onshore gas-receiving facilities located near Sanzule, a coastal village in the Western Region.

The gas will also be compressed and injected into the Western Corridor Gas Pipeline for transportation to industrial customers in Ghana. Crude oil will also be stored in the FPSO and offloaded to tankers for sale on the international market.

Government expects the addition of over 500 MW of installed generation capacity this year. 132 MW from the Takoradi 3 Thermal Plant has been finished and inaugurated, 130 MW from the Bui Hydroelectric Power Project that has helped in the increment to 400MW.

Work has also started on a 161 kV Tumu-Han-Wa transmission line in the Upper West Region.

Other projects are the Kpando-Kadjebi Transmission Project, a new 330KV transmission line from Aboadze–Prestea-Kumasi- Tamale- Bolgatanga among others.

The Ghana Gas project is completed and is working at Atuabo in the Elemebelle district of the Western Region.

Recently there was a sod cutting Komenda sugar factor , then the Kumasi shoe factory which has started producing boots and shoes for the most organizations in the country ,Mallam and kasoa overheads,have started and are all part of the better Ghana agenda by President Mahama.

We know that the Mahama administration is being criticized, not because he is not working, but because there are individuals in opposition who have sworn to rubbish his administration by propagating falsehood about his person and administration. The rural and urban areas where massive infrastructure development is going.
Some few days ago he again asked Ghanaians to exercise restraint as government puts in place measures to make the economy more resilient and robust.

He likened the shortfall in the economy to a painting which looks chaotic from the initial stages but takes shape with time. And assured Ghanaians that the economy will definitely see a turn around.

Meanwhile President Mahama says the tough decisions being taken now with regards to the economy is not meant to visit mayhem on the ordinary Ghanaian. The decisions are to deploy a high level of fiscal discipline into the management of the economy.

On the freeze on employment, President John Mahama said government is still employing people into strategic areas where manpower is needed.

He said the move is to cut down the wages and compensation bill in the public sector which is weighing down the budget.

On entrepreneurship President Mahama said, there is a lot for people to consider when the want to undertake a business venture. He said people who want to go into business only consider capital as the core need, instead of other important factors. He therefore enumerated some salient factors that people need to consider when going into business.

From every available statistics and evidence, President Mahama has shown and proved himself fit to be returned to the office after the 2016 presidential election due to hard work and loyalty that he has shown to the people of Ghana. The President has demonstrated in an enviable manner how a country should be governed.

Today, there has been improvement in the provision of social amenities like never before in this country. President Mahama is trying his best as we encounter constant power outages, but it's getting a lot better.

We are in a country where demand for electricity grows about 12 percent per annum; our roads are also becoming better. Our health system and educational system have improved massively,

Elections are becoming more free and fair, including testing election results in the Superior courts of our land. All these are realities that one can see and feel as a Ghanaian. Ghana continues to take her place in the comity of nations.

President Mahama has admirably shown he is equal to the task of securing the lives and prosperity of Ghanaians with the efficacy of his strides and flair in fighting against insecurity and making sure that Ghana continues to be a peaceful country and a beacon of hope better than what his predecessor's left.

President Mahama has brought a wind of change to the political atmosphere and would advise Ghanaians to plunge into it, move with it and join the good dance for Mother Ghana. Since his works speak volume and value.

Continue with your good works President John Dramani Mahama .Quote, the more hard work Mahama puts in, the luckier Ghana becomes. He's done just that and is ready to do more.

More Luck your Excellency