The NDC parliamentarians in Ghana are clearly obstructing the laws from being enforced, although they are lawmakers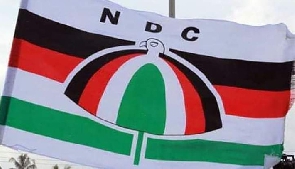 What is it if they ensemble abandon parliament, troop to court like a herd of sheep, to give obstructive solidarity to their colleagues charged with various crimes, if that is not tantamount to obstruction of justice?
They have not only threatened to abandon parliamentary proceedings to go to court to support their two NDC colleagues on trial for committing some crimes but determinedly enforcing the threats.

What does that mean if they are not indeed seeking to prevent justice from being administered?

Their colleagues, Dr. Cassiel Ato Baah Forson, the MP for Ajumako-Enyan-Esiam Constituency in the Central region, doubling as the Minority Leader in parliament and James Gyakye Quayson, MP for Assin North Constituency in the Central region, are both arraigned for committing various crimes.

The former is on trial for causing financial loss to the state while the latter is charged with perjury and obtaining office through false representation.

The NDC parliamentarians are not happy that their colleagues are being made to face justice but will rather have their cases thrown out to set them free.

Is it not absolute nonsense on their part as lawmakers? Who do they expect to obey the laws they make if they themselves are not ready to obey them?
The NDC minority caucus in parliament are culpably perverting the course of justice by their damn irresponsible behaviour of enforcing their threats to abandon parliament and head to court at each appearance of their mentioned colleagues in court.

By their absurd attitudes, they are knowingly or unknowingly giving the military justification to usurp power were they to harbour any such feelings.

Why should they look on or sit down unconcerned when the MPs are behaving stupidly, supporting people breaking the laws of the land, they may probably question themselves?

I wonder why the NDC are fond of resorting to intimidations and propaganda to have their way in whatever they decide and embark on, regardless of the illegality of such actions.

If they are behaving that irresponsibly, then they are not good enough to be legislators to make laws for the good-thinking and law-abiding Ghanaians.

Have those MPs not somehow breached the laws of the land? Why can't they leave the courts to determine whether those two guys have broken any law of Ghana?
I am indeed ashamed of the MPs. They are purely a band of misfits in their positions as MPs.

The writer, Rockson Adofo, the fearless and proud son of Kumawu/Asiampa does not suffer fools kindly hence having a go at the MPs that are behaving roguishly.

You will never see the entire MPs of a particular political party in Europe or America taking that line of silly action as taken by the MPs of the NDC.

They had better change to behave as responsible legislators but not con persons.

I am calling a spade a spade but not a big spoon.