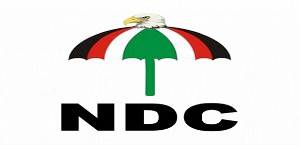 Corruption can be likened to a cancerous cell that permeates the fabric of any society. Like any type of cancer such as carcinoma, sarcoma, and lymphoma, their treatments underwent evolutionary processes which enabled patients to live longer.
Likewise, corruption comes in different shades in Ghanaian society and the fight against it requires an incorruptible leader who is prepared to:

1. Allow institutions like the CHRAJ, EOCO, the police and now the Special Prosecutor's office to carry out their work independently regardless of who they are investigating.

2. Strengthen and resource these institutions to undertake their work fearlessly.

Clearly, President Nana Akufo-Addo has demonstrated a genuine commitment to fight this cancer. The nomination of Mr. Martin A. B. K. Amidu pending parliamentary approval alone has reinforced my belief in the President that he will not shed any of his appointees.

It is disheartening to learn that some members of the NDC are doing everything they can to suggest the NPP are corrupt without providing any evidence. After CHRAJ cleared the Finance Minister, Ken Ofori-Atta of a conflict of interest in the $2.25bn bond saga, the NDC to date highlight this as corruption in the media.


The cash for seat probe is ongoing in parliament and state resources are being wasted on this. Having said this however, I believe it was unnecessary for the Ministry of Trade and Industry (MOTI) to become involved with a sponsorship deal by a private event organizer. Nonetheless, there is no single piece of evidence to suggest extortion or state fund missing so why the ugly noises?

I will single out Hon. Samuel Okudzeto Ablakwa, MP for North Tongu who is championing most of these baseless accusations. Mr. Ablakwa has shifted his position from a claim of extortion because Parliament is a serious institution and a house of record and he hasn't provided evidence to back such a claim. Parliament will finish this probe and it will be evident that this is another wild goose chase.

I have listened carefully to most of these NDC communicators and their strategy is clear;

1. Let's make these allegations no matter how unsubstantiated they are as they will attract media attention. It will be talked about and before any probe will be concluded we would have given it enough oxygen to linger in the minds of Ghanaians.


Even once the probe proves otherwise we will stand our ground. It is not surprising that international media reported that the most expensive seat in the world is in Ghana. Do we blame them? Now even when Parliament comes out with their report that there is no extortion or that the MOTI did not violate any law it will fail to attract the same level of media coverage as the accusation.

2.Prepare the grounds for a Transparency International corruption perception index survey.

3.To have the masses believe the government is corrupt for electoral advantage.


This is disingenuous and dishonest politicking. And these acts do not help in the fight against corruption. Mr. Ablakwa and the NDC should put Ghana first beyond their parochial interest in the quest to recapture power. Let us all come clean in the fight against corruption.

Corruption is a real problem. If there is clear evidence of misappropriation or embezzlement by any of these current appointees some of us will speak vehemently against it and will demand their prosecution. But so far these red herrings from the NDC are becoming nauseating.

Enough of the pollution in the media. Let's get our priorities right and fight for a prosperous Ghana.