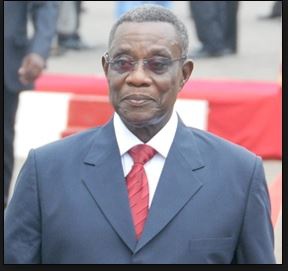 President Mills' brother is baring his soul about his brother's death. I am sad.
Maybe, if President Mills was with us, he would say "Arthur, dzi wo fie asem".

Therefore, I want to thread carefully.

When the President died I called for a coroner's inquest , publicly, and was roundly attacked.

I made that call because as a citizen and a physician, I was concerned about the circumstances of his death and the light it could shed on our Healthcare system.
I did then and do NOT now believe in any of the conspiracy theories surrounding the President's death.

Today, I join the call by Dr. Mills for an inquiry into his brother's death.

Finally, let us be reminded that it is always the right time to do what is right.

May President Mills continue to rest in peace.