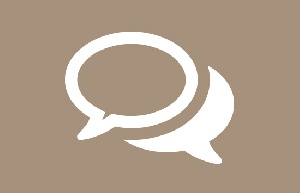 THE EXCESSES AND CORRUPTION OF THE ERSTWHILE NPP ADMINISTRATION, K.T. HAMMOND, NANA AND CO.

By Kokuvi Tamakloe, Thursday, October 28, 2014


Towards the end of the NPP administration, various businessmen and contractors were unpaid for works carried out. Desperate to win election 2008, they left some of their own sympathisers high and dry.


A typical example is Lakeland International Ltd. Lakeland introduced an innovative and brilliant idea for the supply of temporary electricity to Ghana to prevent the country from plunging into total darkness, in particular, in the run up to elections on 7 December, 2008. That would have made the Government in power more unpopular. The voters would have been upset by the turn of events.


The NPP Government with the slogan: "AGBENAA" and "ONE-TOUCH" relied on the goodwill of the party faithful, whiles they were busy buying " fifty-cents'". gold chains and medals for their necks or selling houses to themselves and their cronies cheap, they infringed on the fundamental human rights of some of our citizens by refusing to pay for works completed.

Kobina Tahir Hammond, MP for Adansi Asokwa, the vociferous parliamentarian, was the deputy minister for energy at the time. Oga chopped our money with both hands, nyafu, nyafu, nyafu. The powers that be were well and truly aware.


As we understand it, he purchased his seat and his name in history by giving the sum of £10,000 cash to the power brokers in London in 1999. He was guaranteed a parliamentary seat. He rose quickly through the ranks due to the gentleman's handshake.


With a BL, a mediocre degree, he was not a sharp lawyer, yet appears to have done much better financially than most of his colleagues and can now boast of a bevy of beautiful women, including, one, Gifty Anti aka Naana Dansoaa. Lucky him!


We understand that Hans T.K. Djaba, formerly of Shell International plc, now Financial Controller of Tullow Oil Ghana, introduced his good friend KT to the CEO of Lakeland. They quickly struck a deal/rapport and Lakeland was awarded the contract to provide the device to supply energy in good faith.

Legitimate papers were signed and the works begun. The works were completed in 2007, however, when the CEO of Lakeland travelled from Europe to Ghana to collect his payment, he was shocked to discover that the "players" had managed to take their "cut" and pay some of the money due to his business partners, Yacoub Strasser, a Spanish gentleman and Emmanuel Katto, a Ugandan gentleman.


The Ghanaian who was the mastermind of the project was left high and dry. At the last appointment with KT, he was kept waiting for over 2 hours whilst KT was busy inside his office "massaging" women.


Hans Djaba persuaded Lakeland not to go to court prior to the elections in order to prevent embarrassment to NPP Government and protect themselves. They all made good out of this deal and the roles that they played.


The subsequent events by KT failing to sign the relevant papers for the Ministry of Finance to pay a whopping sum of US $5 million to Lakeland led to unimaginable financial pressure and distress for the CEO, bills unpaid and various regrets. Upon approaching THE POWER BROKERS to resolve and rectify this matter, they claimed that round one of the elections had not gone so well and promised to pay.

Unfortunately, round 2 of the elections saw candidate Nana Akufo-Addo trail behind candidate John Evans Atta Mills.


The NPP Government never paid Lakeland and now it appears that this matter can only be resolved by way of judgement debt and personally suing KT Hammond and Anyone else involved including Nana Addo for their negligence and the part that they played in this sorry saga.


K T Hammond brags that he is a pound sterling millionaire. He claims he has a legal practice in the UK. However, we know that the so-called legal practice in London, Pan African Legal Services in South East London has been running at a loss for several months. The practice manage and the legal adviser, having an unholy alliance, and putting off clients. Rumour has it that last year they failed to renew their Office of the Immigration Services Commission (OISC) licence on time and were advised to halt all new cases until they had re-registered.


The UK is slowly recovering from a triple dip recession. It is grossly unjust for these Ghanaian men in positions of power, who profess to be pound sterling millionaires to behave in such an ungodly manner, cheating their own friends and enriching their coffers, travelling first-class with their concubines and treating their own with contempt, disrespect and arrogance. We are calling for an investigation and vetting of KT Hammond's assets and dealings whilst he was the deputy minister for energy. If any discrepancies are found, the long and rigid arm of the law should deal with him appropriately.

At the time of writing, KT Hammond had refused to provide any explanation to the journalist and refused communication.


For further information, please refer to http://www.lakelandinternational.com/ or http://www.lakelandinternational.com/announce.html


Kokuvi Tamakloe, M.A. is a budding economist and anti-corruption crusader.


Georgette Djaba