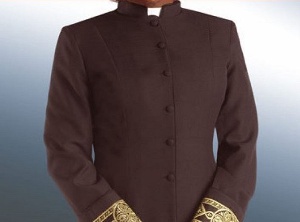 Family is very important. The family unit is the nucleus of our civilization. Many of us love family and will do anything for family. Many people will spend their limited resources and borrow or sell their house or other property, if necessary, to educate their children and other members of the family, or send them abroad, for the simple reason that they are family.
Some people, for example, are able to spend thousands of dollars on education of a son or daughter, but care less about a child next door who may need very little money to buy food to eat or medicine to cure an illness. People do all these things for family even though family members may not appreciate it or do anything to return the favor.

The same person who may rush into a burning house to rescue a family member from danger of death, may go out and set another house on fire or kill another person without giving any thought to the fact that the victim is a member of another family.

The underlying premise is that those who help family consider it as their loving responsibility to the family, and the recipients consider it as their entitlement.

What if we can expand the concept of family so that all the good deeds or intentions towards our family would be extended to our expanding family?

Our Lord Jesus Christ gives us an idea. The Gospel according to Mark, Chapter 3, describes a little problem that the family of Jesus had with him. Jesus had started his ministry and had appointed twelve disciples to help him preach the Gospel and drive out demons, among other things. Apparently, Jesus had been hanging out too much with the twelve going from place to place preaching the Gospel, healing the sick, and attracting all kinds of people, including some notorious "sinners." Naturally, the mother of Jesus and the rest of the family were concerned about his new lifestyle.
One day, Jesus and his disciples were in a house surrounded by a crowd which kept them so busy that they could not even get the chance to eat. His mother and brothers heard about it and were worried, so they proceeded to the house in an attempt to rescue him from the crowd and give him a break and perhaps some food to eat. They even said, "He is out of his mind." (Mark 3:21).

Upon their arrival, they stood outside of the house and sent a message to Jesus that his mother and brothers were looking for him. When Jesus heard the message, he considered it a teaching moment. He looked at the people seated in a circle around him and responded, "Here are my mother and my brothers! Whoever does God's will is my brother and sister and mother." (Mark 3:34-35).

Thus, Jesus redefined, extended, and expanded his family and ours. Family is no longer limited to blood relatives in the nuclear or extended family, such as mother and father, brothers and sisters, uncles and aunties, nephews and nieces, grandfathers and grandmothers; sons and daughters, grandchildren, and cousins etc. Family, according Jesus, includes all those who do the will of God. In other words, for Christ, the bond of family is not blood, but obedience to God; that is, those who do God's will.

An important first step in obedience to God or doing God's will is the belief in and acceptance of His son Jesus Christ as your Lord and Savior. (See John 3:16-18).

The concept of one universal family of believers is very important to our Lord Jesus Christ. Here is a prayer he offered for all believers after he had finished praying for the disciples: "My prayer is not for them alone. I pray also for those who will believe in me through their message, that all of them may be one, Father, just as you are in me and I am in you. May they also be in us so that the world may believe that you have sent me. I have given them the glory that you gave me, that they may be one as we are one." (John 17:20-22).
The Apostle Paul continued on the same theme, claiming by faith, as all of us who seek to do God's will should, that through the grace of God, we are Abraham's offspring and beneficiaries of God's promises and that Abraham is the father of all of us (Romans 4:16). To Paul, the test of whether one is a member of the expanding family is whether, by faith, Jesus Christ is in that person (2 Corinthians 13:5). If Jesus is in you, then you should consider yourself a member of the universal family of Jesus.

That consideration would change our world view – from one of parochial, narrow, and tribal view, to one, universal family of people. If we do that, and see each other as brothers and sisters living under one tent, we would no longer walk past needy people on the streets every day and pretend they do not exist. We would no longer inflict harm on others unmindful of the negative consequences to them. And we would no longer consider some people as strangers and discriminate against them, but as family deserving of our love and welcome.

If we see our neighbor as family, and our neighbor sees his or her neighbor as family, the chain could go on, and the family circle would widen to form one big, happy family of believers within the body of Christ or the Church universal.

There would be a lot of civility in our public discourse and our relationships with one another if we considered ourselves as family. For example, most reasonable people do not take to social media or other public platforms insulting their parents, grandparents, uncles, aunties, brothers, sisters, sons or daughters. One reason a young person may write or say something insulting about, or do something harmful to, an elderly person is that the victim or target is not family. The reverse is also true; that is, an elderly person may be unfair to a younger person because the younger person is not family. Meanwhile, that same person would have been glad to have the other person as a member of his or her own family.

There would also be world peace. Wars and most threats to world peace are the result of people seeing each other as enemies instead of family. It is much easier to carry out violence against another human being when you brand the person as an enemy than if the person is family or friend. Christ prayed for all of us to be one, so we should all spread the Gospel of oneness and peace on earth.
Christianity is a big tent. There is enough room in the tent for all who obey God, who believe in and accept Jesus as their Lord and Savior, who are filled and led by the Holy Spirit, and who are willing to obey the Bible as the governing constitution within the community of believers, which is the Christian family. You are invited and welcome to be a part of this evolving and expanding family of Christ.

Prayer is the key. May God grant us the grace to seek Him daily through our prayers.

Dr. Daniel Gyebi, Attorney-at-Law, Texas, U.S.A., and Founder, PrayerHouse Ministry, Kumasi, Ghana.