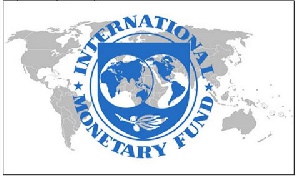 As at 2014, the economy was badly messed up with a no hope of recovery, with everyone complaining..
At 2015, it was still not getting better but rather worsening...

Ex president MAHAMA was advised by most economic experts to go for some austerities to help save the situation..

There were two solutions, they were; i. A homegrown policy(local) ii. An IMF Policy(foreign)

Lots of socialists in Ghana, with MAHAMA, the NDC and some CPP Members pushed for the Homegrown policy, and kicked against an IMF bailout...

But most capitalists and Centre right with NPP, Nana, Bawumia and myself inclusive were for the IMF bailout...
As usual, MAHAMA eventually went for a tabling of a Home Grown policy through bringing together experts at senchi to attempt to bring out a detailed solution to solve the problem. It was labelled the senchi forum.. The late PV Obeng played a huge role in this.. IMANI, Kwame Mpianim, Seth Tepker, Akua Donkor and many others all took part, Hon. Osafo Marfo even nearly joined but drop out at a particular point before it was started...

Nana and Bawumia continuously advised MAHAMA to drop the Home Grown policy idea and go for the IMF bailout because it had a better chance of becoming a remedy for the ailing Economy of the country.. This as result even deterred lots of NPP guys from being part of the forum..

After the forum had successfully ended, by magic or instinct or divine or whatever, MAHAMA finally dropped the proposal from the Senchi Forum and rather went for the IMF bailout around the middle of 2015 after wasting Ghanaian tax payers' money on the Forum.. We are yet to read the proposal which resulted out of the forum...

In fact, Nana Addo never criticised MAHAMA for going for the IMF bailout, he only consistently criticised him for being the reason for us to opt for an IMF bailout after he had been handed a very good economy by his predecessor...

Hhhmm, may God be praised always