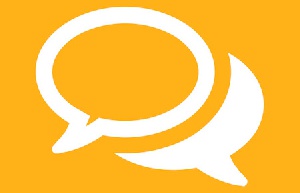 There are many doctorate degrees and other academic credentials in the country but not all of them can pass the test of authenticity. They are so common that we would bet they are sold to the highest bidder.
Our moral values in recent times have suffered untold downward spiralling and unless we stand up to be counted among those who seek change, it might be too late to do so in the not-too-distant future. In the event that our academic qualifications would be the subject of ridicule in the comity of the civilised, the source can be our seeming indifference to the development.

The immorality even took a toll on our kids when question papers meant for candidates for the Basic Education Certificate Examination (BECE) were leaked, an anomaly which occasioned the rescheduling of the dates for some papers.

It was unprecedented in the history of examination malpractices for candidates at that level.

Interestingly and instructively, the anomaly and its implications on the integrity of the country's academic attestations are neither hardly spoken of nor scrutinised.

When Prof Ernest Aryeetey landed on the subject during the latest chapter of the Trinity Theological Seminary in Accra recently, he scratched the part of the body of society where it itched.
It is not only personalities like him who should broach such anomalies with enormous integrity implications on the country's academic standing on the national space. Others too whose voices go far in society must let same be heard so that Ghana can be rid of such anomalous development with far-reaching moral and image implications.

None of the categories of qualifications – academic and honorary – has suffered abuse as the doctorate, especially in the hands of the clergy. It is almost impossible to find out whether the many men of God wielding their doctorates acquired them legally as they would want us to believe. Ordinarily, oppugning the integrity of the people of God should not be conjectured, let alone done. Unfortunately, with the perversion of dubious characters giving the exalted spiritual office a bad name through the possession of such documents, we are constrained to put the phenomenon under the microscope.

It is relieving to learn from the University of Ghana, Legon top egghead that currently some persons are being probed with a view to determining the quality of the qualifications they claim they hold. The importance of the exercise cannot be underestimated in a world where the integrity of such attestations go a long way in enhancing the country's image, especially its academic institutions.

When one day it is decided that such qualifications be audited to establish their authenticity, we can bet many worms would originate from the can.

An association of teachers, Concerned Teachers or so, recently issued a statement on the prevalence of such fake certificates among some teachers and the danger these pose for education in basic schools.