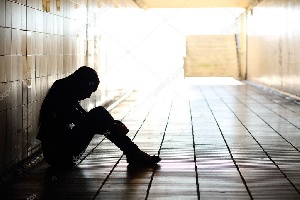 Do you know that your little kindness can completely change the life of someone? The hope of many is gradually fading. They don't feel secure anymore and the love they are looking for is nowhere near. Many stay in bed for hours, yet they can't sleep, because they lack love and good friends.
Having friends they say is good, but there are good and bad friends. Friendship sometimes burns like acid, giving you the feeling of leaving this wicked world, all because there is no love and if there is, it's never genuine. All over the world, including America, there are racial problems, because there is no love.

Is the Bible the best book to read? Yes! it is, but many don't see it that way, yet the uncountable prophesies are taking place. "They will be divided, father against son and son against father, mother against daughter and daughter against mother, mother-in-law against daughter-in-law and daughter-in-law against mother-in-law." Yes! it is taking place right now.

Where is the love that everyone needs? Where is the love which can heal the world? Where is the love that is not sold but is the most 'expensive' thing to get from humans? Now I know the reason Jesus said: "Love thy neighbour as thyself." But who is our neighbour? We are the neighbours, meaning love must be part of us until the end of our lives.
We now live in a world most people do not have compassion. Many are cruel, love violence, and have no love for their neighbour. I don't need to be black, white, Chinese or Indian before you love me. In this cruel world, money, wealth, luxury and friends can't make one happy. All that we need is peace and love.

Let love be your identity where ever you go. Let love be radiant in your life to reflect on others. Let genuine love be the key to your life to open the doors to those that need happiness, food, and shelter. Let your love bring back those spiritually dead without hope back to life.

Let your love take away the depression, frustration, and loneliness of someone facing the hard reality of life. Open the door for someone so that you could see his or her smile. Bring sunshine in the life of one who feels darkness always around him and your reward will overflow its banks.