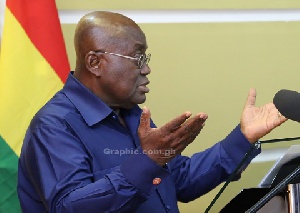 By Francis Kwarteng
"Education either functions as an instrument which is used to facilitate integration of the younger generation into the logic of the present system and bring about conformity or it becomes the practice of freedom, the means by which men and women deal critically and creatively with reality and discover how to participate in the transformation of their world" (Paulo Freire).

SOME CRITICAL PERSPECTIVES: A FEW POLICY SUGGESTIONS FOR CONSIDERATION

There is more to successful implementation of the quality-education model than meets the eye. It means that among other things, effectively and successfully implementing a broad range of policy ideas for our proposed quality-education model will itself be contingent on fulfilling a number of interlocking factors.

First, and perhaps the most important of this dress of interlocking factors, are policy makers, educators, technocrats, parents, Civil Society Organizations (CSOs), religious institutions, think tanks, traditional authorities, universities and teacher-training institutions, Non-Governmental Organizations (NGOs), business leaders and investors, and so on coming up with a clear definition of what our problems are in the short-, medium-, and long-term and the type(s) of educational and research institutions they think when put in place will address these problems—real and perceived, considering the limited resources available to the state.

We believe this first task will not constitute itself into a burdensome problem because Ghanaian leaders and ordinary citizens already have a rough idea as to the nature of these problems. The other point is that education is meant to solve problems in real-time frames, an idea that is also supposed to be imbued with enormous possibilities for economic development and growth, as well as for industrialization.

That is, improving the human condition should be the primary focus of progressive education—professional and technical education, the latter raised on a strong foundation of entrepreneurial education, experiential learning and social responsibility. On the other hand, we have already dealt with cooperative learning and positive interdependence in the previous text (see the Part 1) and therefore we will not belabor them here.

With that said, what may rather prove a burdensome challenge for any consortium tasked to undertake our proposed assignment, regarding the policy question of coming up with an effective, relevant educational model to address Ghana's many challenging problems, boils down to another problem of unpredictability and uncertainly insofar as pinning down far into the future is concerned.

However once this factor of unpredictability and uncertainly is sufficiently addressed and contained, we strongly believe a door of opportunity will be opened wide for the consortium to take on the larger policy task at hand. Beyond that, there needs to be an understanding that investment in primary or elementary education should be top priority for all those concerned with child education.

Thus we will do well to abolish the slave-like conditions around the country under which school-going children work, a situation leading to absenteeism. Forced to work on cocoa farms, as well as in the mining (galamsey) and fishing industries in these slave-like conditions, however puts school-aged children in a difficult situation that steals away their productivity and undermines their developmental psychology. Girls held against their will in ritual servitude ("trokosi") suffer similar fates—in terms of lost productivity and developmental psychology.
Coupled with these instances of lost productivity are the issues of teacher absenteeism, dropouts and relative lack of dropout recovery programs, low teacher motivation, widespread corruption in the educational system, teenage pregnancy, substance abuse and its negative impact on academic progress, poor understanding of learning disability (disorder/difficulty) and of the differences in the learning abilities of children, etc. All these problems are public knowledge.

Yet most of these institutional problems are hardly monitored, evaluated, and addressed largely to institutional corruption, superstition, and unnecessary bureaucratic encumbrances. In certain parts of our traditional society precocious and outspoken children, for instance, are sometimes feared because they are either deemed to be possessed by gods or spirits. Against this background, some "ignorant" family members and traditional society at large do everything in their power to stifle the positive aspects of their developmental psychology and intellectual growth.

Again, these children are subjected to verbal, psychological, discriminatory, physical and domestic abuse by both their peers and family members. When this happens some of these children eventually give up on life at such early ages and then settle on mediocrity. In other words superstition and ignorance, and not science, become the arbiter of these children's future. All the more reason why societal pursuit of science education is such an important and noble idea.

ADDITIONAL POLICY SUGGESTIONS

We intend these policy suggestions to ease the burden on the national economy and society at large so that additional resources and expertise can be devoted to implementing our newly proposed educational project—quality education for that matter. As a matter of fact if our leaders, technocrats, and policy makers cannot so much as design free education as to offer quality education to Ghanaians then we might as well kiss it [free education] goodbye. As simple as that!

First, we have to put an end to the situation where children study under trees by introducing these under-tree-studying children to the luxury of brick-and-mortar classroom education. This is long overdue.

Then we also have to improve the ailing health of the economy, create living-wage jobs so as to drastically reduce unemployment, ensure food security, provide sufficient social amenities and infrastructure in every nook and cranny of the nation, involve those in the Ghanaian Diaspora with the relevant expertise and technical know-how to help in building the country including educational reforms, weight the potential benefits of brain drain ("brain gain"), work on poverty alleviation, reduce institutional corruption, take andragogy seriously, look into prospects for dropout recovery in addressing the problem of school dropouts, end power outage (dumsor) for good, and opt for a lean government.

We seek the latter option in the penultimate paragraph just so money and other much-needed resources will be available for the kind of educational system and radical educational reforms we have proposed. For instance, we need cutting-edge laboratories and modern laboratory management systems in our institutions of learning as well as inventories of unexpired chemicals in our science laboratories. All these require money, resources, and technical expertise to manage efficiently.

FOOD FOR THOUGHT
Education is meant to liberate the mind and not to it imprison it. To a certain extent therefore, education in Ghana for a very long time has managed to achieve the latter for a large number of the citizenry.

Of course, the current Ghanaian educational system as it stands today requires a scientific and technological facelift in order to bring it on a par with those of the industrial world and emerging markets.

We are hereby referring to among other schemes, rigorous methodological investments in S.T.E.M.-based didactics which are in turn built around the pillars of Information and Communications Technology (ICT), Afrocentric consciousness, critical pedagogy, what development psychologist Howard Garner's calls "multiple intelligences," the scientific method, and critical, analytic thinking.

The other great concern for us is that every prospective teacher should be given basic general instructions in S.T.E.M.- and ICT-based education but we shall propose here that, overall, those particular prospective teachers who demonstrate keen interest in and knack for the S.T.E.M.-based education pathway should be encouraged to pursue diverse specializations in that field as part of the learning economy of curriculum development. Also introducing the basics of operations research, programming and analytics techniques to secondary school students is a noble idea.

But more importantly, we must encourage more women to take up responsible roles in S.T.E.M-based research, instruction, and education in order to bridge the gap between the sexes in science education. In all things, though, we should never turn our backs on Kwegyir Aggrey's truism:

"If you educate a man you educate an individual, but if you educate a woman you educate a nation!"

And then, there is a pressing need for our educational institutions to partner with the private sector to bring about this gender parity in educational needs as well as to engage our students in exchange programs and education/science outreach with institutions from industrial and emerging economies. This progressive approach to learning is intended to offer students and teachers alike a platform to acquire firsthand or hands-on understanding of how the real world operates.

Innovation, adventurism and experimentation are key to understanding this complex world where, sometimes, only theory can have full access. The fact is that creative collaborations in industry and learning economies tease out the paralyzing conundrums and complexities in the human experience and consequently chart a way forward around these existential challenges.

This calls for allocating group projects/assignments to students aimed at teaching them the virtue of collaborative/teamwork. This policy suggestion is intended to build personal confidence as part of the logic of group dynamics. Teaching students the art of public speaking and critical reading skills can go a long way to boost their confidence.
Come to think of it, we also just cannot gloss over the curriculum development for our teacher-training institutions and programs whether it is on a par with the rest of the world in terms of the demands and methodological rigors of scientific modernity. This includes dedicating studious attention to critical questions of pedagogical allegiance to academic or intellectual honesty. Academic fraud is a major problem at every level of our institutions of learning. The underground economy in W.A.E.C.'s examination papers and answers is a singular case in point.

Then again, such a rigorous curriculum development for instance will require trained teachers to take standardized tests that measure competencies in generalized and specialized concepts at the end of their education before taking up formal assignments in the classroom, in addition to their being subjected to rigorous standards of monitoring and evaluation protocols. Likewise, training instructors of teachers in our higher education of learning and teacher-training programs should be subjected to the same rigor even as we hold them to a higher standard of academic discipline.

There is, certainly, last but not least, an imperative need to look at the language(s) of instruction at the formative levels of education and what as well as how, if any, this correlates with regional/district differences in educational or academic performances. Teacher-training instructors and professors, their students and trained teacher alike should correspondingly be encouraged to further their education, an idea we strongly believe should be tailored to attractive remuneration packages.

All these policy suggestions call for the critical attention of parents and families, think tanks, Civil Society Organizations (CSOs), religious institutions, traditional authorities, Non-Governmental Organizations (NGOs), and the private sector whose active participation and contributions and central role in advancing quality education in the country is more than necessary.

But true, genuine quality education starts in the home under the direct oversight and moral, ethical chaperonage of responsible parents and families. We could not have stated this concept better!

But we are not done yet, Dear Readers. Here is another powerful advice from Paulo Freire to parents:

"The parent-child relationship in the home usually reflects the objective cultural conditions of the surrounding social structure. If the conditions which penetrate the home are authoritarian, rigid, and dominating, the home will increase the climate of oppression. As these authoritarian relations between parents and children intensify, children in their infancy increasingly internalize the paternal authority."

CONCLUDING REMARKS

"We aim to shift the structure and content of our education system from merely passing examinations to building character, nurturing values, and raising literate, confident, and engaged citizens who can think critically… that all the hopes of Ghanaians for a bright future will come to naught, unless the country is able to resolve its education crisis" (New Patriotic Party's 2016 Manifesto).
The NPP realizes that Ghana is confronted with a serious dilemma of education crisis. As a matter of fact recognizing or acknowledging the existence of a problem(s) is the first toward solving it.

But, given the track record of the NPP (and the NDC) as far as political inaction goes when it comes to reforming education, one wonders if this recognition or acknowledgment is genuine and again if it is not another round of political calculation and lip service being paid to hoodwink Ghanaian citizens into accepting the fact that the NPP is serious about reforming education this particular time.

We shall, however, give the new administration the benefit of the doubt as new political appointees are yet to pass through the needle-eye of parliamentary vetting and confirmation. That does not mean criticizing our educational system and offering constructive policy suggestions for its effective reformation are a no-go area.

The time for radical educational reforms is now!

We shall return…

References

Paulo Freire. (1970). "Pedagogy of the Oppressed."

Paulo Freire. (1973). "Education for Critical Consciousness."

Paulo Freire. (1985). "The Politics of Education: Culture, Power and Liberation."