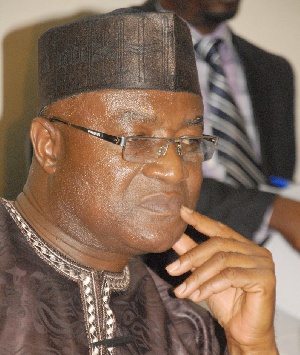 "The corruption of every government begins always with that of principles" -Charles de Montesquieu. And thou shalt not take no gift: for the gift blindeth the wise, and perveteth the words of the righteous" Exodus 23:8
The taxpayers alliance Ghana has written on countless occasions to President John Dramani Mahama to tackle some corruption cases that have bedeviled his government but all to no avail.

Corruption in Ghana has become a cancerous canker at the seat of Ghana government and president Mahama's inertia in dealing with it head-on is worrying.

Cases in point are; the Wayomegate and the involvement of Betty Mould Iddrissu and Barton Oduro, G.Y.E.E.D.A, SUBAH, BUS rebranding Saga, 2014 Brazil World Cup, aircraft.

We were surprised to here the news that It was an that the much touted "anti-corruption campaigner", president of the republic of Ghana his Excellency John Dramani Mahama who recently attended an anti-corruption conference in the United Kingdom at the behest of the UK prime minister allegedly took a Ford Expedition vehicle from a Burkinabe contractor ostensibly to thank him for influencing contracts from the state in his favour.

We find this revelation to be a serious breach of the trust reposed in him by taxpayers and also a breach of the 1992 constitution fron which his powers to govern emanate.
The dire consequences of corruption in Ghana on the citizenry, the economy, and society as a whole cannot be over-emphasized. Under-development, injustices, dysfunctional governance and ineffective tax systems which makes it difficult to track down financial activities of taxpayers besides weak institutions and cultural values, value for money for projects and programs are sacrificed on the altar of corruption to mention but a few.

We, by this release congratulate Manasseh Azure Awuni of multi-media for his courage, patriotism and high journalistic ethics. We urge him to continue the good fight for posterity will remember his good deeds and bravery.

The evidence produced by Manasseh Azure Awuni is incontrovertible and I wish that all well meaning Ghanaians should applaud him and also ask the president to do the thinkable by resigning immediately.

We therefore call on the leadership of the Minority in parliament to-as a matter of urgency and a constitutional responsibility-initiate impeachment proceedings against the president to restore the sanctity of the constitution.

Failure of the Minority to swiftly initiate impeachment proceedings against the president John Dramani Mahama will send a wrong signals to the taxpayers that the minority is indeed in bed with the government. The hour has now come for the minority members in parliament to wake up from their slumber and redeem their sinking image.
Ghanaians await impatiently for your swift response to your call to duty.

Long live Ghana

Writer's e-mail: tpa.ghana@gmail.com