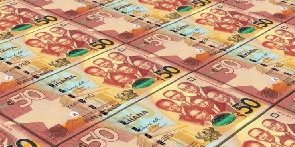 Albeit not a new story, Stonebwoy has once again in a radio interview, reiterated his decision to spend Ghc50, 000 in voting, in his bid to annex awards at the 2019 edition of the Vodafone Ghana Music Awards (VGMA).
His claim brings to the fore a topic that has not thoroughly been touched and properly discussed. The nagging question of whether indeed, money influences how winners of some prominent music awards, especially the VGMA and the 3Music Awards are chosen, won't go away.

The other query would be the thinking behind why any artiste would expend such huge sums of money to aid him/her win an award.

Ultimately, will Stonebwoy's claim, which reinforces an already-existing practice, cause a change in the mechanism of music awards?

Did you vote?

The VGMA has become synonymous to the tagline, "Did you vote?" – a mantra that it used to answer all forms of query that points to lack of fairness in how winners are chosen for categories under Public Voting.

By mentioning that line, what they mean is; did you spend your time to cast votes? Did you spend money to vote?

What is also means is the organizers projecting that, indeed, you need to invest some money to stand a chance of winning.
The tag somewhat nullifies any genuine talk of quality and substance with regard to which song or artiste wins an award. The popular tag espouses one's ability to flex their financial muscle to be able to win awards.

So, did you spend money in the desire to win an award?

Has money influenced choice of winners?

Stonebwoy is not the first artiste to ever inject money into awards. He may be the first to be bold enough to disclose how much he spent on last year's VGMA but he falls in the league of many other artistes who have dedicated money to the scheme for the past 20 years.

Let's focus on Stonebwoy for a moment and use him as a case study.

Stonebwoy is a multiple award VGMA winner; 2015 Artiste of the Year, 5-time Reggae/Dancehall Artiste of the Year and others. Per his claim, it means Stonebwoy has always been determined to complement his enviable talent and hard work by investing heavily in his wins. Is his claim also an indication that his financial muscle aided him to grab all these awards? Highly possible!

But why blame him and the deluge of artistes who invest their money in wanting to win music awards?
The organizers make the rules; directions that allow artistes and their respective fans to spend money in voting.

Flawed voting system?

Of all the documented processes of the VGMA, the most crucial is the voting process. It includes 40 percent public voting, 30 percent VGMA Academy voting, and 30 percent VGMA Board voting – all for the Public Voting Awards.

The industry voting awards include 50 percent VGMA Academy and 50 percent VGMA Board, which also has 100 percent voting rights in the Honorary, Sound Engineer and Producer of the Year Awards and voting is via mobile phone (short code) plus voting sessions for the VGMA Academy and Board respectively.

It is also said that, all the votes are supervised and tabulated by world-renowned business advisory firm, KPMG and with all these procedures, the VGMA is cast as one of the most credible, transparent and error-free awards schemes in Ghana but wait a minute, is that the case? Not quite!

With the perceived wrong choice of winners for some categories, many have also raised issues about the transparency of the voting system and the collation technique of world-renowned business firm, KPMG.

Before 2016, there was a school of thought that posited that if Charterhouse and KPMG publish the collation of public votes, Academy and Board votes, maybe it will go a long way to change the mindset of Ghanaians about the lack of transparency.
Does voting cap ease financial aid?

After an outpouring of sentiments on how unfair the voting pattern has been, which allowed artistes with financial succour to topple others without such backing; Charterhouse, organizers of the VGMA in 2018 decided to do something about it.

The modified system which took effect in 2018 limited voters to a maximum of 50 votes on Vodafone and a maximum of 10 votes on other networks per nominee per category.

Unfortunately, the system doesn't change anything as the status quo remains.

If, in the previous editions, the artistes and their handlers voted multiple times for themselves and employed their followers to vote massively for them, reducing the voting cap only means, one must get more people to do the voting. And that's exactly what Stonebwoy did in 2019.

Before the cap restriction, he stayed in his house and probably used his phone to vote a thousand times. With the restriction, all he had to do was organize a voting party with a score of his fans as they voted massively to a tune of 50,000.

Essentially, putting a cap on voting does nothing to the money factor having an influence on the outcome of winners.
Is it time to shift to awarding quality?

The voting pattern for the VGMA, for example, is 40% voting rights to the public, 30% to Academy and 30% to the Board. It means that one must at least, win two of the voting blocks to stand any chance of winning.

What it also means is that, one can dedicate lots of funds for the public voting block and make a little effort in any of the two remaining blocks and win. Clearly, having financial muscle goes a long way to determine winners.

Critics of the VGMA and other public-oriented music awards have questioned the mode of selecting winners; giving the power to the general public to determine. Their argument has been that, the public lacks the knowledge in musicology to be in a position to select winners.

Their proposal is simple; give that responsibility of winners' selection in any music awards to a Board, Academy or any assemblage of industry persons who have the necessary skill and expertise to determine winners of music awards, strictly based on quality and not via popular votes.