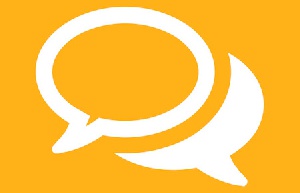 Many Ghanaians are profoundly angry and still skeptical about the cause of their former president John Evans Atta Mills, with others still demanding for the coroner's inquest to establish the exact cause of his sudden death.
According to the Reuters Senior West Africa Reporter, Mr. Abdul Aziz Anchor in Accra has revealed in his August 2012 report that the former president was killed through poisoning, quoting from the autopsy report he sighted at the office one top military officers at the 37 military hospital where the president was reported to have died.

Folks, I for one, suspect something sinister, you know why? Because the man in question was not a street hawker, he was not a truck pusher neither was he a 'Kulikuli' seller but rather a sitting president of Ghana and thus remained an asset of the entire nation until his demise. It is in the light of this that the state should have deemed it necessary to make his autopsy report available in all public offices.

After a hard day's work on my farm one Saturday, I decided to rest under a tree to replenish the lost energy before coming home. Whiles under the tree I fell in a trance, and in that state of trance, a bird whispered into my ears that 'some close family members of the president are believed to have been induced monetarily to foster the poisoning of the president'.

If indeed, what the bird said is anything to go by, then it is very serious for a country like Ghana which is touted as rapidly growing in democracy and a shining example for many African countries.

My findings tell me that, Mr. Samuel Mills who is the only known child of the late president, alluded during an interview on 11th August, 2012 that his father Prof. Atta Mills found poisoned at a post-mortem examination done in his presence and of the president's brother Dr. Cadman Mills.
Some report, especially by news network outside Ghana actually alluded earlier to a cancer-related death, which was vehemently disputed by the then deputy minister of information Okudzeto Ablakwa who claimed that the former president did not die of cancer but of a sudden heart failure.

Folks, scrapes of information emanating from the presidency indicate that, scheme to eliminate the president was hatched stemming back from when the late J.E.A Mills indicated his disgust and strong feelings of displeasure and belligerence about the alleged inflated prices of five Air crafts for the Armed Forces which were negotiated by the vice president (Mr. John Dramani Mahama) now the current president of Ghana.

God is not a Yuroba man, he who pulls the sword, dies by the sword. That is my believe and when our cups are full, we shall get to know one another's anus. God bless all my readers, God bless mother Ghana.

Bombande Emmanuel

Zebilla District Hospital
Post Office Box 50

Zebilla Upper East Region

E-mail: emmanuelbombande@gmail.com

0248953663