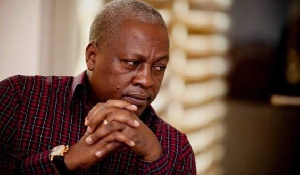 By: Badu, K
While many Ghanaians are extremely baffled over President Akufo-Addo's decision to appoint around 110 substantive and deputy ministers, I, for one, have no marked feeling for or against the size of Akufo-Addo's government.

Of course, meta-analysis shows that large teams are not always effective and collaborative than small teams (Hoegl and Gemuenden 2001; Hoegl 2005).

On the other hand, we cannot conclude that small teams always perform exceedingly better than large teams.

Apparently, the size of working teams would normally determine by the resources available and the enormity of the task at hand.

All the same, if we were to base our analysis wholly on the Ringelmann Effect, then we could infer that large teams are not always the best option.

What is Ringelmann Effect?

"The Ringelmann Effect is the tendency for individual team members to become less productive as the size of a team increases. This concept was named after Maximilien Ringelmann, a French professor of agricultural engineering who passed away in 1931. In one of his experiments he asked volunteers to perform a very simple task, to pull on a rope. He found that when only one person is pulling on the rope they give 100% of their effort, however, as more people are added the individual effort goes down" (Forbes 2015).
"This experiment was recreated in the 1970's by Alan Ingham who came up with the concept of "social loafing" which helps us understand why the individual effort decreases as the team size increases. So why does this happen? Because it becomes harder to extract the individual contributions and performance of each person. So the individual rationale is "I don't really need to pull as hard because other people are contributing and nobody will really know how hard I'm pulling anyway.

"The same concept explains why many people don't vote, why bystanders don't take action when needed, or why some people within teams slack off" (Forbes 2015).

Indeed, we cannot dismiss the concerns being expressed by the sceptics of President Akufo-Addo's large government.

However, we could only offer a more useful annotation when the tasks at hand have been completed and we then measure the 'input against the output'.

If President Akufo-Addo's controversial large size government managed to perform exceedingly better and undone all the economic mess created by President Mahama's supposedly small size, albeit incompetent government, would the sceptics still decry Akufo-Addo's leadership style?

In fact, I read the news about former President Mahama's intention to return to the active politics with a view to leading the NDC Party in 2020 election with an extreme incredulity.

Is President Mahama having a false hope because President Akufo-Addo is being criticised by a section of Ghanaians for appointing 110 substantive and deputy ministers? A false hope, may be.
I do not want to belabour the point about how Ghana's economy was sunk deeply into the mire under President Mahama's leadership, but for the sake of balanced annotation, I will proceed anyhow.

Unbelievably, during the 2012 electioneering campaign, President Mahama and his NDC apparatchiks went haywire in their desperation to cling on to power. Thus they broke all conventions. Many government departments spent over and above their allocated budgets.

As a matter of fact, the previously single digit inflation and budget deficit doubled astronomically. The GH9.5 billion debt which former President Kufuor and his NPP government left in 2009 ballooned to GH122.4 billion as of December 2016.

Regrettably, Ghana's economic growth slowed for the fourth consecutive year to an estimated 3.4% in 2015 from 4% in 2014 as energy rationing, high inflation, and ongoing fiscal consolidation weighed on economic activity (World Bank, 2016).

President Mahama and his maladaptive government left a squeamish economic growth of around 3.6 per cent as of December 2016.

In addition, the high inflation rate remain elevated at 18.5% in February 2016 compared to 17.7% in February 2015, even after the Central Bank's 500 bps policy rate hikes (the inflation stood at 15.8 per cent as of October 2016).

During the epoch of Mahama's maladministration, the late Jake Obetsebi Lamptey lamented: "Ghanaians are worried because the economy is being handled in a manner reminiscent of the NDC's mishandling of the economy in 2000. We do not need to return to HIPC status."
Let us face it, though, President Mahama did not do enough to improve on the socio-economic standards of living. Take, for example, former President Kufuor quadrupled Ghana's GDP to a staggering GH28 billion in 2008. While the late Mills inherited oil in commercial quantities and managed to increase the GDP to GH47 billion in 2011.

Disappointingly, however, President Mahama reversed the GDP to an incredible GH40 billion as of December 2016.

Moreover, the late Mills left an economic growth of around 14 per cent, but President Mahama managed to asphyxiate the economic growth to an amazing 3.6 per cent.

Besides, President Mills left an agricultural growth of around 7.4 per cent in 2012, while President Mahama reversed it to around 2.5 per cent as of October 2016.

President Mahama also obliterated the late mills "unprecedented" single digit inflation and substituted it with double digits (15.8 as of October 2016).

Last but not least, the late Mills left a fairly stable currency exchange rate-it was around GH1.65 to 1 U.S Dollar in 2011. And currently, the exchange rate stands around GH4.30 to 1 U.S Dollar.

Based on his abysmal performance, how many discerning Ghanaians would wish to have former President Mahama return to the presidency?
With all honesty, former President Mahama does not deserve another chance at the presidency based on his previous poor record.

K. Badu, UK.

References:

Hoegl, M. & Gemuenden, H. G. (2001). Teamwork Quality and the Success of Innovative Projects: A Theoretical Concept and Empirical Evidence.

Hoegl, M. (2005). Smaller Teams–Better Teamwork: How to Keep Project Teams Small.

www.forbes.com/sites/jacobmorgan/.../why-smaller-teams-are-better-than-larger-ones/