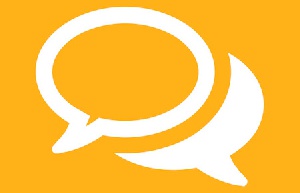 "The Rich Work Smart; The Poor Work Hard" is a popular misconception held by the vast majority of our youth today who are desperate for success. However, my extensive research and personal experience prove beyond reasonable doubt that, "The Rich Work Hard; The Poor Work Smart." Remember, I am not in a quest to undermine the overriding value of smart work which has been blown out of proportion.
So why has hard work recently been overshadowed by the propagation of the smart work agenda? Well, hard work and smart work are not mutually exclusive; thus their compatibility cannot be overemphasised. But I dare say that without the demonstration of hard work in life, one is obviously doomed to failure!

Ha-ha, strong proponents of sole smart work may justify their assertions by quoting George Monbiot who said that, "If wealth was the inevitable result of hard work and enterprise, every woman in Africa would be a millionaire." Hello! Hard work alone does not guarantee one the fullness of success. Besides, hard work must work in sync with other elements of success like innovation, patience, passion, excellence, intelligence etc.

But Heather Bresch can assure you without an iota of doubt that, "There is simply no substitute for hard work when it comes to achieving success." In fact, there is no real millionaire whose hard-earned wealth has been the automatic outcome of only smart work. Yes, check the records relating to the success stories of real millionaires!

Also, one Ravi Teja Nadapana stated that, "Hard work means learning from our mistakes and smart work means learning from others' mistakes." For smart work enables an ambitious individual to leverage his potential, but it should not be our central preoccupation in our journey to success.
Therefore, it is absolutely absurd to explore avenues which trigger quick and huge fortunes. This is because you can never circumvent the hustles in any field and eventually realise the entirety of a lasting success - that's a natural law! Again, it's about time you discarded the corrupt notion that higher academic qualifications are a substitute for hard work in the course of life, making it a smart method for becoming a success.

Moreover, Africa's Richest Man, Aliko Dangote is a certified embodiment of hard work and its overwhelming result. Mr. Dangote, CEO of Dangote Group of Companies whose estimated net worth is $18.3b made this thought-provoking confession: "I built a conglomerate and emerged the richest black man in the world in 2008 but it didn't happen overnight. It took me thirty years to get to where I am today.

Youths of today aspire to be like me but they want to achieve it overnight. It's not going to work..." (mytopbusinessideas.com). So if you are willing to spend about eight years in university education to eventually acquire a PhD, why can't you exploit your skill for at least a decade in hard work only to become the next Dangote?

Source: sirarticle.blogspot.com