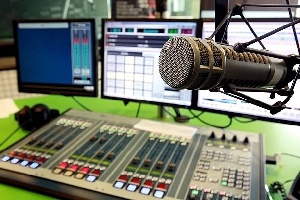 Thu, 6 Sep 2018 Source: Saani Abacha
It is a known fact that Ghana football is under intensive care unit seeking for a platform to resurrect in the aftermath of the Anass Aremeyaw Anas' investigative tsunami.
The much-publicized Number 12 succeeded in stopping all football-related activities in Ghana awaiting a new leadership and dimension to be installed by the game's highest governing body, FIFA.

Many a fan in Ghana has called for the total reformation in the football fraternity, a call that could stun many in return.

As a sports enthusiast and a keen follower of the game on the African continent, I have come to learn one peculiar concept in the Ghanaian media.

Before this unique feature is brought to the forefront, I write to ask which area of our football need reforms.

Will the much-anticipated reforms enshrine clubs in Ghana to be professionally structured?

Will the new reforms force the government of the day to see sports infrastructural development as part of its mandate and not the entity in question?
Are we looking at changing text or writing on a white paper or changing individuals to execute the already existing laws?

What type of reformation are we looking at? Qualitative or quantitative? Remember increasing the electoral college (Congress) will not prevent people from winning or losing.

Now my own angle of the reforms.

If there ever was any one person or pillar that needs reforms in Ghana football, then I want to believe it has to be the average Ghanaian sports journalist. Get me right, I am not in any way downplaying the exploits of the media.

The mindset to report on negativity at all cost must be nibbed in the bud. A department supposedly tasked with painting a picture worthy of embracing by the listening world can't give bad names to the package (Ghana football) and in turn seek for mammoth numbers on league centres.

Will we die if we go to cover the good aspects of the game and look at how to avoid the negativity to the outside world?
In as much traffic is rerouted by the negative news don't forget same package you are following also loses its value.

How did Kwabena Yeboah and his peers succeed in filling stadia even when they were few? To me the answer is simple, highlight the positives, hype the league, pain a conducive picture and they will want to come and see for themselves.

The first person that need reform in this whole saga is the malice inspired reporter who will leave out Paul Fiat's screamer for Accra Great Olympics against Asante Kotoko and go and interview supporters chairman of same club! Who needs to know the supporters chairman of FC Barcelona? We need to know that free kick monster called Kwesi Donsu. Madness indeed comes in variations including broad day sorcery like what we are witnessing.

My second department on the reforms has to do with the club administrators. To imagine premier league clubs in Ghana been run like colts football or inter departmental game is not just irritating but nauseating as well.

From the usage of social media to the structures of the club, Ghanaian clubs must realize that professional football goes beyond the inner perimeter - it goes beyond three points.

The running of a club should not be pinned to winning and avoiding relegation.
The administrators must work outside three points. No need to mention names of clubs but a run down across the teams does not show any signs of progress.

The last tweet on a clubs official tweeter might be months old and no updates during trying times.

Why should CEO of clubs speak on pertinent issues when Facebook, instagram, tweeter, and such official platforms are around?

The legal department of the Ghana Football Association

The legal interpretation of football can sometimes be tedious even for the legal luminaries. As a body led by laws and ethics, football is one game decided by laws even at the fetal level.

The legal system in Ghana football is either being manipulated or delayed wrongly. Can you imagine protest cases reaching double numbers in just one zone? Guess the number of protest cases from Brong Ahafo region alone.
Can't there be a system that will dwarf these numbers? Why must promotion and demotion in the nation's second tier be decided in the board room? This aspect of our game must change to lead any reforms.

I round up my piece with an independent take on the Ghana Football Association statutes. Definitely not the best in the world but must be among the finest statues globally.

Kudos to those who drafted it only for some people to mar the package with wrong execution reminiscent in the legal wing of the FA.

If you are a Ghanaian football fan expecting some changes without attitudinal change yourself, then I am sorry you might see new faces with the same mentality.

When Ghana wins, we celebrate together, so when they need for change arises, it must be universally effected as well.
Source: Saani Abacha