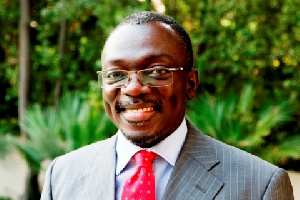 While the use of competitive tendering is the generally preferred option for public sector sourcing, there are instances where alternative methods are required. Two such alternatives are commonly known as single sourcing and sole sourcing. In Ghana, the two options are partially catered for under Act 663 (S.40, S41) and in the amended Public Procurement Act 914 (S.40).
Recently, there has been a lot of debate surrounding the rather misguided use and application of either single sourcing or sole sourcing for the acquisition of a need. The main reason emanates from the Act which describes the alternatives under S40 and S41 as single sourced procurement.

The confusion has been further exacerbated by the unfortunate terminological confusion and sometimes the ill-advised use of the two distinct nomenclatures interchangeably by some past and present government officials, public and civil servants, procurement practitioners, commentators and C-suite executives trying to justify their reasons for either supporting or denouncing sole or single sourcing. While both are part of strategic sourcing, they are technically different with distinct underlying principles, associated risks, benefits and goals.

So, what is single sourcing?

Single sourcing occurs when an organisation consciously selects a single supplier from multiple options to meet a need. In most cases the single sourced supplier:-

1. has a proven track record,

2. comparatively offers the lowest possible cost without compromising product quality and functional requirement specifications,

3. has already proven itself in terms of its customer service quality,

4. is capable of providing a fit for purpose product,

5. offers better value for money,
6. has an historic relationship with the buyer,

7. presents an opportunity for potential technical transfer and skills development, and

8. in a developing economy context, the supplier has the potential to contribute to local empowerment, job creation and economic development.

With single sourcing, public sector organisations have options. If the organisation has thoroughly done its research before deciding to single source, it is relatively easy to choose the best alternative supplier from the multiple options without necessarily changing the product requirements. Today, it is an accepted worldwide fact that public sector organisationsshould not be overpaying for single sourced products since they (as the customer) have a relatively strong negotiating power advantage over the selected single sourced supplier. It is for this reason that numerous companies try to avoid being a single sourced supplier of a need as they are at a major disadvantage during the negotiations.

There is therefore certainly no justification – even in a crisis – for the sometimes-blatant overpricing associated with a single sourced need. To date, many public sector organisations with the right functional custodians have managed (over a relatively short space of time), to reduce single sourced product value chain costs by as much as 23 percent– making it sometimes even more beneficial than competitive tendering. In most cases, the unit price for a vertical specific single sourced product (excluding logistical and other related tariff costs) has not exceeded six percent (6%) of the officially listed price.

Single sourcing is often the acquisition method of choice for emergency situations (but often mistakenly described as sole sourcing). It is also a means for industrial mobilization and development, value for money acquisition, means to strengthen and capacitate internal capabilities, revisit functional and product requirement specifications, etc. In addition, it has proven to be an effective tool for amongst others demand consolidation and management and transversal relationships. With the right value adding professional in charge of procurement, the benefits associated with single sourcing can be huge. It has an immediate and longterm impact on local businesses, job creation, public and private sector spending, industry and society as a whole.

For governments, some of the biggest proven benefits are cash flow optimisation, the potential to create a win-win collaborative relationship with a specific supplier, minimisation of over-pricing as well as the achievement of real and significant quantifiable value for money benefits. With single sourcing win–win relationship terms can either be short, medium or long term and can easily be exited. Single sourced related procedural workloads also tend to be comparatively low as communications, performance monitoring and evaluation is limited to a solitary supplier. There are also opportunities for transversal contracting, collaborative product requirements specification development, and joint needs based costing.

Single sourcing is however not without its risks. Firstly, if organisations do not have the internal capabilities to detail the requirements specifications, continuously update associated price indices and manage and monitor the supplier relationship terms, prices may unexpectedly and significantly increase. Secondly, in periods of tight supply, the buyer may be placed at a disadvantage as they will not be able to ask other suppliers to accept orders. Thirdly, other suppliers may lose interest in trying to compete for the business if they see that a singular source situation is likely to persist.

Key to public sector organisations harnessing the enormous benefits associated with single sourcing is to have the right procurement professional in charge to constantly and thoroughly do the fact finding to understand the organisational needs, critically co-examine and define their functional requirements specifications and constantly research and update their multiple supplier product price benchmark indexes.
To sum up, the application of single sourcing in the public sector can be enormously beneficial but must be co-determined and carefully managed by a qualified and strategically minded procurement professional.

What about sole sourcing?

Unlike single sourcing, institutions undertake sole sourcing when there is only one known supplier that can satisfy their need. With sole sourcing, supply alternatives are non-existent at the time of need unless an organisation radically changes its requirements. Sole sourcing relationships are also mainly long term driven. Globally, sole sourcing is hardly used in emergency situations as the cost implications in most cases far outweigh the benefits.

Due to the uniqueness of the product or service required, sole sourcing gives the supplier major negotiating power advantage over the customer. This means that there is often very little room for potential price discounts, job creation and industrial development. There have nonetheless been instances where sole sourcing has led to the creation of industries and long-term jobs by industrial conglomerates in developing economies. However these are very few and largely dependent on amongst others:

1. local and regional demand for the product,

2. local technical skills,

3. the location of a raw material source,

4. institutional governance structures, and

5. incentives from government.
Through product and functional requirements specification, it is imperative that public sector organisations minimise the use of sole sourcing as there is very limited room for negotiations and value for money acquisitions.

In a nutshell, the application of sole sourcing in the public sector can be very costly even if co-determined and carefully managed by a qualified and strategically minded procurement professional.

In summing up, single and sole sourcing are two distinct acquisition concepts. With the right intentions, both can offer benefits which sometimes can far exceed the advantages associated with competitive tendering. However, to show compliance with the principles governing public procurement, it is imperative that state-run organisations justify either single or sole sourcing as a method of acquisition. The validation must indicate in detail, the circumstances leading up to the decision and selection of either a single source supplier or a sole sourced supplier, any product and supplier alternatives considered, the rationale for selecting the supplier and how it was determined that the price was fair and reasonable.

To ensure that each of these strategic sourcing alternatives are transparent and follow the correct processes, procurement professionals and decision makers involved in overseeing public sector acquisition need to be aware of the very specific differences between the two alternatives and design their requirements specifications accordingly.

Moving forward…

Firstly, policy makers and C-suite executives must note that both single and sole sourcing are strategic organisational decisions. The key to realising the associated potential benefits, as well as minimising the possible risks linked to each, is for public sector organisations to view procurement as a strategic function and not merely as an administration process within another functional area. With this paradigm shift they can then proceed to appoint qualified professionals to strategically manage the procurement function. To ensure accountability, the appointed value adding professional must ideally be part of the C-suite and policy decision making group and should report directly to the CEO. This will enable the organisation to fully hold the individual responsible for either acquisitive method adopted for sourcing a need that offers: - value for money, is fit for purpose and assists with amongst others, industrialisation, job creation and socio-economic development.

Secondly, as mentioned earlier, there is limited room for price discount negotiations with sole sourced products. To this end, public sector institutions and state owned entities via functional and need requirements specifications must try as much as possible to limit sole sourcing. In comparison, when it comes to single sourced products, there are opportunities for significant price savings. Depending on the single sourced product specifics, the timing of the need and other vertical specific considerations, the associated unit price (excluding other verifiable costs such as tariffs) for the requirement must not be more than nine percent (9%) above the officially listed price. Otherwise a full explanation and documented proof of reasons must be provided by both the public sector institution concerned and the single sourced supplier.

Final food for thought

Using the same relatively unsuccessful formula and expecting a different result vis-à-vis realising value for money, achieving accountability and governance, significantly curbing unnecessary public sector spending excessiveness,and reducing waste, etc. will be deemed as negligence by future generations.
The President and current government is certainly moving in the right direction on procurement reforms and must be applauded by all C-suite executives and policy makers. However, more of such efforts are required and must be encouraged.

The fact is, that unless there are further amendments to Act 663 and Act 914 as well as a change in modus operandi to enable the professionalisation of procurement and its associated elevation from a mere process to a strategic function, the chances of the public sector and state owned institutions enormously benefiting from either single or sole sourcing for long-term developmental purposes will remain a pipe dream. The government ofGhana therefore overlooks the above critical issues at their own peril.

Professor Douglas Boateng

(MSc, EngD, FCILT, FSOE, FIPlantE, FCMI, FIC, FInst.D FIOM FCIPS, FIoD, CDir)

Professor Douglas Boateng, Africa's first ever appointed Professor Extraordinaire for supply and value chain management (SBL UNISA),is an international professional certified chartered director and an adjunct academic. He is currently the independent chairman of the Public Procurement Authority of Ghana. Independently recognised as one of the vertical specific global strategic thinkers on procurement, governance, logistics, and industrial engineering in the context of supply and value chain management, he continues to play a leading academic and industrial role in supply chain strategy development and implementation, both in Africa, and around the world.