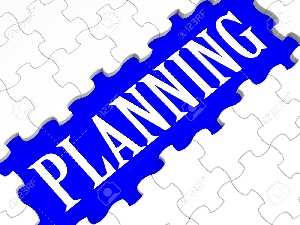 There is a saying that "if you fail to plan, you plan to fail." I can say that this saying has become a cliché, losing its lustre.
Truth be told that this saying is everything to it and for that matter, this article will be extremely important to readers.

Having a great idea that works for you is fantastic. However, planning how that idea will work for you is necessary.

In very simple language, planning is having an idea which you think can achieve something and therefore thinking about what to do to make the idea work, when do you want to start putting it in motion, how are you going to gather the needed resources to help you implement the idea, and who do you think can do it.

It is essential to know that planning involves a lot of thinking where the entrepreneur needs to decide in advance what he/she wants to do and how he/she wants to do it. We agree that one most difficult thing to do is thinking. And that is one thing that entrepreneurs have to do to ensure much is known about the future so as to put in place processes and activities that take advantage of opportunities and reduce any perceived problems that can affect the idea being achieved.

It is very important for entrepreneurs to know that planning is a continuous process. Planning is always desired to achieve an objective. It learns credence to the saying that planning closes the gap from where we are now to where we really want to go.

Entrepreneurs should, therefore, ensure that as they start implementing their plans, they consistently review the implemented plans to ensure that the plans are achieving what they are supposed to achieve. Else, revise the plans and implement the revised plans until they bring you to the here –we-really-want-to-go.
It is people who will implement the plan. Therefore, ensure that you build accountabilities in your plan. That is the effective way to engender responsibilities and achieve results.

Businesses need to invest quality time and have a sense of direction when planning. Please spend great quality time to make your business plan much clear, doable and practically implementable to give it a clear purpose or direction about what it will really achieve.

At times, you need your facts and figures looked at several times; your diagrams showing a consistent pattern and giving a clearer focus.

In acknowledging all the above, the planning process should meet the SMART test

S -It should be specific. What do you want the plan to achieve?

M -The plan should be measurable. As the entrepreneur starts implementing the plan, it should be clear to him whether he is achieving the plan or not.
A -The plan should be attainable. It should ignite the zeal at the workplaces and create life for the business where the entrepreneur and employees are motivated to work towards achieving the plan.

R - Is the plan relevant to the course of the business?

T -When will the plan be achieved? It should be time bound.

It is absolutely essential to plan to know that it is the surest way to achieve success.