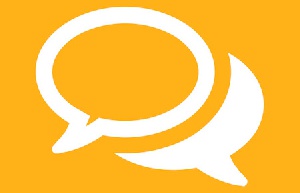 Who thought ?sono mma will do to themselves in 2014 the election injustice done to them in 2012? It's the lowest point of group instinct deficit. It is egoistic meism which triumphs especially among the corrupt selfish and greedy in society.
I cannot be sure of corruption and greed (clearly characteristics of congress) ruining ?sono but I can say with confidence selfishness (?b? k? k?na de? ?nk? goal) is undoing by many standards (especially in comparison with congress) an outstanding motherland building machine of a group.

I sensed trouble manifesting itself now when a political party elected, ridiculously out of sympathy, someone who had no election experience (to be able to determine when and how not to lose an election) as their scribe. I knew a spokesperson of a boss who saw himself as good as his boss even as the boss was still a boss, would be up to no good.

Maybe slates for contesting elections are useful. They should be when members of a slate know themselves and the good, or destruction of the constituency they seek to serve. By splitting the slates (chairman secretary versus deputies chairman and secretary) out of political naivety and ineptitude, ?sono had set itself to self-destruct.

Yes, naivety and ineptitude, lots and lots of those. My class three friends will point out that in our election dynamics only the sufferers of naivety and ineptitude would strategise to lose in 2016 so as to win in 2020. The motherland has fallen apart. There is unparalleled suffering of my compatriots and you set out to destroy potential redemption to perpetuate their suffering and then hope some four years later they would forgive your selfishness and political tomfoolery?

Those who plotted that crazy strategy, and are zealously prosecuting the agenda, would end up being consumed by its perpetual effect. And I can assure you that if some solution is not quickly found, ?sono would be doomed for extinction for years to come. Its election winnability would be permanently disenabled.

If you look at the jigsaw puzzle, vice-chair one is out of the chair/scribe loop. Vice-chair two is in that loop. So if vice-chair one were to recluse himself, vice-chair two, notorious demolisher of national airline one and two, will only serve to deepen the chair/scribe mischief. It is a mischief that cannot be managed even with scribe one edged out for a scribe two frontline role. Vice-chair two will not call a meeting against the interest of his saboteur cabal, just like chair wouldn't. And scribe two will not gel with vice-chair two.
My solution would be for everyone elected to allow self to be sidestepped to give the council an opportunity to appoint an interim leadership of an election warrior group. They would look round and headhunt for likely hands who would do nothing else but assist the campaign and not undermine it.

Call it election war measures. It would silence the 'a party divided' anti-septuagenarian propagandists and give hope to us compatriots suffering in the motherland land and who are desperately looking for salvation from a promising septuagenarian. Two of the almost incorruptible septuagenarians are delivering to advance their motherlands to our east and to our west.

For example, it would be interesting to see how and what the former lady vice-chair would handle the emergency situation. Interim leadership sometimes works more effectively than a permanent one. They usually wouldn't carry the baggage of entrenched unhelpful partisanship which has beclouded the behaviour of the so called elected. Difficult and unlikely this will be but the motherland is doomed if something of that sort, similar plan, does not happen.

I have never been a fan of Adwoa Kwaadu since keys to a vehicle that was used to abduct and kill innocent compatriots were removed from her table. For that, I will never be her fan. But there is a truth she spoke over a vice-presidential choice in 2008. She said the man was a wimp. She has upgraded that to: he is incompetent; after observing him attempt to lead. Such is the motherland fate some people are toying with in a crazy and senseless megalomaniacal display of inflated egos.

My ancestors will act. All ancestors who wish to rid the motherland of those condoning congress acts of trickery in thievery; all who have stolen and chopped the motherland's money so that the rest of us will suffer, will hot pursue the miscreants. Ancestors across the motherland will make the thieves and betrayers suffer the fate worse than the rest of us the impoverished innocents. Repent the condoners are unlikely to. So let the rest arise to defeat their selfish acts to liberate the motherland.