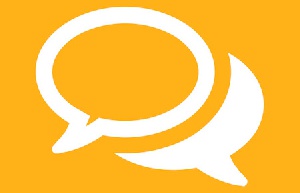 It was with great enthusiasm and hope that I enrolled my only son into the law faculty of the University of Cape Coast to read law. I was also motivated by the fact that if one attended this university you were trained for life because students are not pampered there, they are made to work for the certificate; so I hear!. But I must confess I'm having serious doubts about the law faculty simply because as usual, our leaders have failed to deliver.
I hear the so-called founding dean of the faculty, as he likes referring to himself is not ready to hire qualified and competent lawyers to lecture the students though it is clear that the lecturers are not enough and those there are over burdened. I hear the lecturers have been gagged to an extent and cannot voice their disapproval of some of your autocratic decisions.

Mr. founding dean, can you spare us this 17th century attitude that has become the hall mark of our leaders. How can you behave like you do? As a lawyer, you are training these students to be able to speak their minds and stand up to injustice, see the irony.

I'm compelled to use this medium because I am told any student who dares ask you a question would be in trouble but take it from me I have two options available to me which I'll not hesitate to exploit and these are

1) Have you heard of the Adom FM program named fab3woso? Try me!

2) I will head straight for the courts because I have paid my child's fees and your duty is to provide teachers for the appropriate courses.
This is only a flash in the pan. Get qualified lecturers to handle the courses the students have registered for else there will be fireworks on this platform as well. Around Cape Coast and its environs you will be shocked to hear of what some of us know about you. You are asleep alright but your long legs are popping out of the master bedroom. A word to the wise is in the faculty of law.

Now answer the following questions;

1) After insisting on your fees for the year which is almost 8000 Ghana cedis, can you convince me why you cannot bring in qualified lecturers to handle the students including my boy?

2) Why do you rely so much on foreign trained lawyers when there are equally good lawyers in Cape Coast? The Ghanaians are difficult; not so?

3) Can you explain to me why as an authority you don't teach your own students yet find time to teach part time elsewhere?
Are you really concerned about these students especially in such situation where they compete with their colleague students? I need answers.

Because of my desire to see to my son as a lawyer I saved for this opportunity from my pension money and to be honest with you I took inspiration from you when you inaugurated the faculty for the first time and introduced your father and thanking him for guiding you to be where you are today.

There and then I said to myself I will try to do the same thing for my son, now see the selfishness you are displaying here. You don't want my son to be a lawyer like you. 3ny3 saa na 3nfata wo.

For my son's sake I will not reveal my full identity now unless…… just call me Matthew.