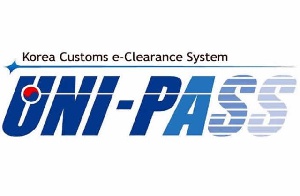 It took Ghana Link in collaboration with Customs UNI-PASS International Agency (CUPIA) of Korea Customs Services some five days to successfully make just one single declaration of imported goods into Ghana, embarrassing evidence the company is not ready to take over the operations of the Ghana National Single Window (GNSW), President of the Ghana Institute of freight forwarders (GIFF), Edward Akrong, has said.
"As we speak now only one declaration has gone through the UNIPASS system since the Senior Minister's directive. "You can't be proud of one declaration going through a system, taking about five days. So what will happen if you have about 20,000 declarants hitting your system at the same time within one day?" Mr. Akrong noted in an interaction with journalists in his Tema office.

His concerns are over government's decision to hand over the GNSW operations to Ghana Link/UNIPASS with an excuse that the company has a superior system with an 'end-to-end' ability not being done by the current vendors, GCNet and West Blue.

The Freight Forwarders president continued: "If the UNIPASS system is not working, we cannot hide the fact, we have to speak up. We know the system is not ready… We do not have anything against government's policies and programs, but if a decision will take a hit on the Ghanaian trader and importer then we have to speak up."

President of the Ghana Institute of freight forwarders (GIFF), Edward Akrong, has revealed that the supposedly superior UNIPASS system has recorded only one transaction since the directive from the Senior Minister to start operations at about 49 entry points.

This according to him is a clear indication that Ghana Link and its overseas partner, CUPIA Korea do not have a tried and tested system to takeover single window operations from West Blue and GCNet.

Mr. Akrong in an interview with some journalists in his Tema office said
Mr. Akrong said importers, freight forwarders and other stakeholders continue to use West Blue and GCNet system and if the two should unplug their services, there would be a complete breakdown of trade facilitation at the ports.

Despite the worrying reality on the ground, Senior Minister Yaw Osafo Marfo and some key individuals within the Nana Akufo-Addo government are promoting the same Ghana Link/UNIPASS to take over the Ghana National Single Window with a system that has not been tried and tested and its pilot exercises rocked with major challenges.

Although calls from stakeholders and civil society that Ghana risks revenue loss of the Ghana Link/UNIPASS contract is allowed to go live at the ports, all the red alerts and cautions have fallen on deaf ears and government appointees have rather become the ones going on radio to do Public Relation duties for Ghana Link/UNIPASS.

Just this January, 2020, the Government of Sierra Leone has terminated a 2012 contract it awarded Ghana Link/ALIC to develop and operate a single window system for the country after years of continuous failure and huge revenue losses to Sierra Leone.

Termination Details

Sierra Leone's Chief Minister, Professor David J. Francis, in a letter written on January 30, 2020 and addressed to the country's Minister of Trade and Industry said the Ghana Link/ ALIC contract should be terminated. The letter, among other things, said:
"As part of the inspection Agreement, ALIC was to develop the single window concept. This TradeNet messaging software allows End Users, Declarants, Ministries, Departments and Agencies to exchange data to and from the system. This aspect of the agreement was not complied with or implemented by ALIC

"ALIC had not been fully complying with section 4.3 of the agreement in respect of training programmes dealing with local and overseas training courses in the areas of computerised Risk Management System, Transaction Price data and other areas of inspection"

"There is no evidence that the company has paid corporation tax to Government. A recent tax audit conducted by the National Revenue Authority (NRA) reveals that the company tax liability is about Le45 billion".

EMT Silent

Stakeholders, Civil Society and technical experts have all warned that the ten year sole sourced contract Ghana's Trade Ministry signed with Ghana Link/UNIPASS would cause problems for the country but for very inexplicable reasons, the Economic Management Team (EMT) seems not bothered by the obvious looming economic suicide.