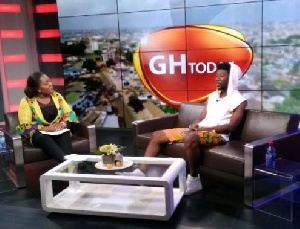 I have taken a critical look at the GHOne interview in which Hiplife musician Tic Tac walked off live set – simply because a music video of Dancehall Artiste, Shatta Wale, was shown, whilst he (Tic Tac) reacted to some verbal assaults he had with Shatta some days back.
Tic Tac's conduct was too 'knee-jerk.' As simple as that!

At the very moment he started complaining, he stood up – leaving. Changes cannot be effected within seconds on live set like that. Any experienced and sincere media practitioner – as a HOST or PRESENTER, knows this.

I would have somewhat supported his action if he complained on air (or even behind the scene) but after some minutes, Shatta's music video were still being shown. Even with that, Tic Tac could not have haled the Producers to do as he wishes. He wields no such authority!
To me, showing of Shatta's music video at the time he and the Host were discussing he, Tic's verbal assault with Shatta, was not inapposite. The interview had not gotten to a closure, so if Tic went there to promote his songs/music videos, highly possibly, his music video would have been shown before the interview ends – so why leave the set? Why the rush?

To me, Tic Tac's exit, was premature. He should rather apologize to GHOne TV, the Viewer, and his Fans, and not the other way round, as I see others preaching (their opinion though). Until then...MOTWUM!!