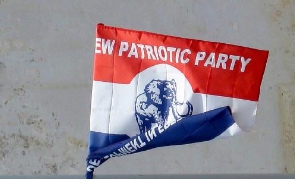 Fellow Kumawu Constituency citizens and electorates, I plead with you to vote for Ernest Yaw Anim, the NPP contestant in the pending parliamentary by-election scheduled for 23 May 2023.
Kumawu constituents, please, give the NPP the benefit of the doubt and vote for their candidate who understandably was a devoted supporter of the late Philip Basoah (Hon.), the member of parliament.

As many trusted local, regional and national NPP executives turned against Basoah for no apparent reason but jealousy, backbiting, blackmailing and the sheer love of victimisation, Ernest Yaw Anim remained faithful to him until death. He could probably have offered him a shoulder to cry on, hearing how people acknowledge his closeness and dedication to Basoah in rain or shine.

Therefore, all those ordinary NPP members and supporters that loved Basoah are invited to show their everlasting love for him by voting overwhelmingly for Ernest Yaw Anim in remembrance of Basoah to keep the flame of his memory burning for many years to come. By this, they will be drenching all those that hated him with passion for their selfish and shallow-minded reasons in perpetual shame to prove them wrong after all.

How can the supporters and loved ones of Basoah remember him if they were unable to keep his legacy and name alive by casting a sympathy vote to get his obviously trusted supporter and confidant in the person of Ernest Yaw Anim elected?

This is the only last chance you have to show your unflinching support and true love for him even in death, to shame those bitter enemies of his who did whatever they could to cost him the president's favour to incur him disgrace and hatred in the eyes of the constituents for being a "Mr. Do Nothing"
The syndicated enemies from within, headed by an octogenarian, thought they were doing Basoah but not knowing they were costing Kumawu constituency and district any share of the distribution of the national cake by the NPP president and government.

Whatever instigated the NPP government of President Nana Akufo-Addo to start the reconstruction of the Effiduase to Kumawu and the Kumawu township roads, should not be seen as a political gimmick only to be abrogated after the funeral of Basoah and NPP emerging victorious in the by-election. No, they cannot and should not dare do that, or else, they will pay dearly for it in the not-too-distant December 2024 general elections.

I have been phoning up people and most of them express serious misgivings about the intentions of NPP regarding the roads they are now reconstructing immediately the death of my father-in-law, Philip Basoah (Hon.), became public knowledge. Nevertheless, I have been persuading them to rest assured that the reconstruction of the roads will not be terminated halfway through but will continue to completion.

Don't listen to the lies to be told you either by the independent candidate, NDC or those NPP saboteurs from the constituency, especially, from Kumawu township that colluded with others to undermine Basoah for their selfish interests.

The only way to prove the saboteurs wrong is to vote for Ernest Yaw Anim to guarantee him a resounding victory in the by-election to be held in the next two weeks, barely three days after the interment of the remains of the late Philip Basoah (Hon.)
I entreat all the friends and family members of the late Philip Basoah to go out in their multitude to canvass for Ernest Yaw Anim in whom Basoah continues to live.

I have started canvassing to garner him enough votes to win the election by this publication and my phone calls to some friends and family members back home who are eligible to vote.

Every little help so do your bit today to keep the flame of Basoah burning through Ernest Yaw Anim, an honest and trusted friend of the late Philip Basoah (Hon.).

A friend in need is a friend indeed! (a person who helps at a difficult time is a person whom you can really rely on). The late Philip Basoah (Hon.) can continue to rely on Ernest to project his image to prove his saboteurs wrong. After all, he personally did nothing wrong.

VOTE ERNEST YAW ANIM. VOTE NPP!