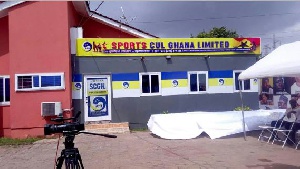 Five months ago, exactly on 22nd November 2016, Sports management firm, Sports Cul Ghana Limited have announced a staggering financial support fund for Ghana Premier League clubs, women football and Division One League clubs which could see them spending close to $44m yearly towards the development of the game.
During the launch, Dr. Kwaku Ofosu-Asare, a renowned ex-sports journalist and now a lecturer and Communications Coordinator for Sports Cul emphatically stated that the opulent package will commence operation in February 2017.

We are in April 2017 and Ghanaians are yet to see when Sports Cul is starting operation while there has not been any statement to explain why they couldn't hit the ground running in February.

I called Dr. Kwaku Ofosu-Asare about a month ago and all he told me was, we are still preparing to hit the ground. Well they said they were hitting in February … and we are still waiting.

During the launch at their East-Legon Office in Accra, Sports Cul announced that players playing in the Ghana Premier League will receive an amount of GHC2000 at the end of every month with Division One League clubs taking GHC1000 monthly.


As if that was not enough, the unknown sports management firm added that coaches will be paid between GHC5000 to GHC10,000 monthly while female footballers in the country receive the same as Division One League players.

They boastfully announced that pen-pushers and broadcasters in general will have an amount of $800,000 pumped into the industry, a boost for the media who will report on the local league matches and match officials who will be appointed to officiate the matches.

Later, a member of the Sports Cul management disclosed they have partners from the United Arab Emirates. That was all the media was told. The rest is known to the members of the firm alone.

Media Coordinator for Sports Cul Ghana Limited Dr. Kwaku Ofosu-Asare emphasized on their determination and commitment to ensure the development of the game in Ghana.

"Sports Cul Ghana Limited and our partners from the UAE are committed to ensuring that we put in money into the development of football and other sporting disciplines in the country," he said.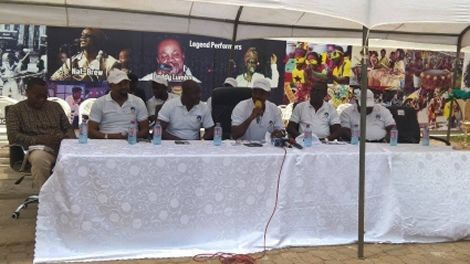 But wait a minute, can we really trust this firm as a credible one? Can this really be true or it's a dream? Why at all was the FA not informed by Sports Cul before the famous launch of the package in Accra? Who is really behind Sports Cul and why are they pumping such an eye-popping cash into the football?

Isn't this whole drama a scam?

The uncertainty and massive doubt surrounding the credibility of Sports Cul as a firm and their swanky package for football was given some life when Dr. Kwaku Ofosu-Asare's image was associated with the brand but the hard earned reputation of the learned man who was an image for GTV Sports Beat is gradually falling.

What at all was the brain behind the announcement by Sports Cul?