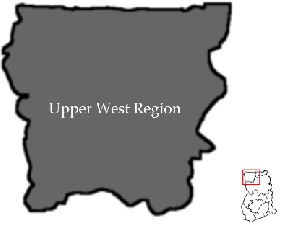 Majority of my audience after reading my articles will testify to the fact that when it comes to matters of politics or political parties, I am always on a low key even though my pen can actually do justice to some of the ills in the political arena. I have kept mute on an issue that seems to be partisan and political but which truly is a social issue and must be talked about by the society and not only the political gurus. I am a social activist, a social commentator and anything that is of interest to the society also interests me as well and my job is to do justice to it with my pen.
Please, in all honesty nobody should judge this article of mine with his or her partisan mind because that's not part of my business. If my memory serves me right, my late grandfather used to tell me that a house without a leader is just like a broom without a rope around it meaning you can actually work without a leader but in effect you will suffer more than necessary just to make progress. I was also shocked and sad to hear my able Upper West Regional Minister Hon. Sulemana Alhassan was suspended by the first gentleman of this noble country H.E Nana Akoffu Addo Dankwah for a reason that is not very clear to me and others.

Even though I was not that much convinced with the information concerning his suspension, I told myself it's a suspension and it's just a matter of a few days. Personally, my interest is not on the reason why my able regional Minister was suspended because I am not a politician to know the implications of his crime to the party in question or the country as a whole. I heard pleads and attempts have been made on behalf of our Regional Minister to you Mr. president to reinstate him for the benefit of the Region but all failed. Mr President I dare not question you why it's so but as a patriotic citizen and a proud indigene of the Upper West Region, I think we have been denied something that is of much importance to us.

Mr. President it looks odd and sad for our region to be in this state for at least two months without a Regional Minister, it looks strange though. Mr. President if you think our Regional Minister has done something so bad that you cannot reinstate him, fine that's your choice but to us we still think and hope he is capable and fit enough to be our Regional Minister. Better still, if you still maintain your stand in this matter there is no problem, but with all due respect and humility, kindly get us a new regional minister as soon as possible. I think we are also part of Ghana and have the right to have a regional minister like the rest of the other regions.

Mr. President we the people of Upper West Region are known to be humble and peaceful and that's what we are exhibiting to you. Mr. President you are always on point and never fail as you always say so prove that to us by reinstating our regional Minister or appoint for us a new Regional Minister. We are beginning to lose patience so Mr. President fix this for us to help maintain our patience before our tempers rise..... Long live Upper West, long live Mr President, long live Ghana.
Peace is our priority...

Suntaa Abudu Ibrahim.

UDS Nyankpala campus SCC.