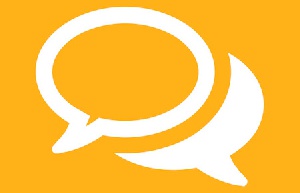 Crime is as old as man. Someone argues that the eating of the forbidden fruit was not a crime; that it was a sin. The first crime was Cain's murder of his brother. Since that day, the heart of man has been "desperately wicked all the time", to the extent that Job, the man whose name has become a metaphor for unbearable human sufferings, took a personal vow with his eyes not to look at a woman!
In Ghana, there is no sin or crime that was born in the Fourth Republic. Bribery and corruption? Talk of examination malpractices. That sin is as old as examination. Copying, impersonation etc. have become part of our make-up: it is in our blood.

Mass leakage of examination questions, on the scale we are witnessing in the Fourth Republic, is however a new phenomenon. Imagine that a girl would write answers on her thighs, from which to copy onto exam answer sheets!

Not only do the young criminals seem to get bolder and more imaginative with every passing year; also, for the first time in our history, the culpability of parents and collusion of teachers — the ultimate transmitters of morality — have been revealed.

That is why I gave out a belly laugh when the West African Examinations Council (WAEC) unveiled its intention to print BECE and WASSCE question papers outside the country and fly them in just in time for the exam, to be kept in some sort of strong room or police stations, and sent to examination centres on the day of the exam.

Ghana Water Company is currently piloting a billing software. Great. What I do not find great is that when the system detects existence of defaulting customers, the company will send disconnection teams after them.

I laughed at both efforts because with WAEC, this remedy, born of helpless desperation, is a non-starter. We may as well stop conducting examinations altogether. This is because this brainwave does not factor in the human variable.
Leakages will persist as long as a human being will set the questions, as long as it is a human being at WAEC that will input the questions into the computer, as long as there will be human beings at the printing press who will be reading the first proof from the presses – for quality control - and as long as there are human beings at the printing press who will mind the machines. It is their duty to look intently to ensure that the impressions are legible.

Search them at the gate. You cannot search their brains. All they need is remember one question every day for as many days as it takes to print the questions. Mr A who may not be hungry for money, will leak the questions to his ward or his best friend. His ward has a friend whom he is hand in gloves with. On and on….

This reminds me of a mighty effort in the late 1980s by Ghana Airways to nip in the bud the practice of flight overbooking. Confirmed passengers would arrive at the airport on the day of the flight only to find that their names were not on the manifest. Having concluded that the sin was committed by staff who took money from desperate travellers to insert their names in the manifest (hard copy), the management invested in computers.

For some time, all went well. Six months after the MD's prophecy, a number of passengers missed their flight because though they were holding Ghana Airways Accra-London-Accra tickets, confirmed, their names were on the waiting list, and since all the names on the manifest had checked in, there was no space for them on the flight.

It was later discovered that a human being at the booking office had discovered a way to beat the computer!

With GWCL, I am even more frightened. They have forgotten so soon how, in the pre-AVRL days, junior staff in charge of billing and disconnection owned mansions while senior staff wallowed in rented apartment or company housing.
It brings to mind the suggestion that we place cameras at traffic intersections. Brilliant. We have forgotten that our Police Service has invested in speed guns and alcohol detectors and yet the crime goes on. Why? Someone will take a bribe and erase the records.

I am not being hyper-cynical - only recalling history for the information of WAEC and GWCL. Beyond these two organisations, this history also teaches us that as a people, we have not paid attention to moral education; that as a nation, we see religion as meaning nothing to us except to show off our new limousines at church, network with associates, look for a husband or wife and pump enough desperation into the lives of our congregations that they will pay anything, drink any oil or water as long as a priest calls it anointed.

Did you not hear? Some of the students involved in the leaking had visited either a juju shrine or a mallam to bless the leaked paper!

I suggest that this is a national crisis. But with everybody bent on winning the next election, and the next and the next, what time is there to think through a national policy on morality?