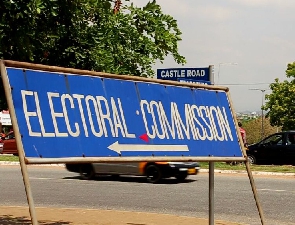 Prominent British economist, journalist and political scientist, Walter Bagehot, has stated that "Party organisation is a vital principle of a responsible government. There never was an election without party."
The statement is very apt and well describes our decision in 1992 as a nation to go the multi-party route. This was following from the referendum on 28th April that same year, to re-introduce multi-party politics and the separation of powers between the President, Parliament and the Judiciary.

At the end of that exercise, 3,408,119 Ghanaians, representing 92.59%, massively voted for multi-party democracy while 272,855 (7.4%) voted against.

Ghanaians then and Ghanaians now cannot deny the fact that the multi-party system has deepened our democracy and has helped it to thrive 24 years on. We have successfully held six presidential and parliamentary elections that have gone to even deepen our country's democratic credentials to the envy of some other sister African countries.

SIGNIFICANTLY, in all those past elections, we saw the beauty in diversity and the true spirit of the Constitution come to life when the opportunity was given to other political parties to participate.

SO, from all indications and with the disqualification of the 13 Presidential candidates in this year's election, why is the EC trying all means possible to make Ghana a two/three-party state when that is not what is spelt out in the Constitution?
THE last we checked, the 1992 Constitution auspiciously encourages multi-party politics and not two-party system in this our country. The last we checked also, there has not been any referendum held to change Ghana's political governance into a two or three-party system.

SO why would any person or a state institution want to prevent this by putting visible obstacles in the smooth flow of the system, a few weeks before a crucial general election? Unfolding events, it is said, do cast their shadows.

AND so what is happening now on the party political front and coming from the EC beats imagination. What is the EC trying to tell us?

THE political history of some of the advanced democracies in our world today are living examples of what vital role vibrant and well-resourced political parties have played in the shaping of successful multi-party democracies. Indeed they do not only ensure smooth transition of power but they equally contribute to the socio-economic growth of those advanced countries.

NO wonder that today, we have several countries still practising multi-party democracies. Some of these countries include the United Kingdom (UK), France and Italy and these are countries whose democracies we are learning from.
THEREFORE, it is worrying that some people will be pushing the agenda to make this country a two-party state. It would be costly for us to experiment with anything that is against the spirit of a multi-party practice.

OUR democracy has not got to that stage yet. Every effort must be made in our electoral system to encourage multiples of political parties during election time to give the voter the opportunity to select a credible alternative.

AT the moment, and with only a few weeks to the election, the perception out there is that somebody is trying hard to exclude other credible alternative parties from contesting in this year's election. Any deliberate attempt to frustrate the efforts of such parties would be tantamount to denying Ghanaian voters of their right to decipher and select who should lead them into the future.