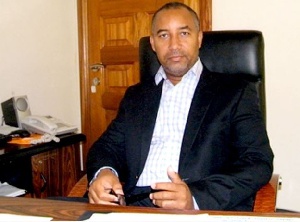 This is a time to reflect on government revenue risk management with respect to our oil production.
There should be a policy to take out price insurance (hedge using financial derivatives) on a certain percentage of our oil using the benchmark price (floor price) as determined by our Petroleum Revenue Management Act (PRMA).

We need to review our stabilization and heritage funds. What are their objectives? Should more money be allocated to them? It is the perfect time to take a second look at restrictions on what instruments these funds can invest in; as we need to improve on our investment strategies. To do that means we need qualified fund managers and investment officers.

Take the Norwegian Sovereign fund for example, which is one of the world's richest Sovereign Funds. Part of their funds are invested in local oil companies, and they actively trade and change its portfolio investments.

Yet in our case, due to the restrictions on the type of investments the Ghana Sovereign Funds are permitted to have, we have been averaging an investment return of between 0.5-1.25% per annum which is unacceptable. For instance, we are only allowed to invest in Organization for Economic Cooperation and Development (OECD) government financial instruments and cannot even buy our own Ghana Government Eurobonds which gave a yield (rate of return) of 8.5% when originally issued in January.
Our Eurobonds are trading at its lowest since issuance, at 70% of the original price – which gives a yield (rate of return) of 12+% – so this is a good time to invest in them especially for the Heritage Fund as the maturities of these Eurobonds are 30+ years.

Another opportunity could also have been to take advantage of the 88% drop in Tullow's price which is the closest traded proxy to owning part of the oil fields in Ghana.

An investment of a portion of the Heritage fund in Tullow (and/or Kosmos) shares when the price fell to 10p would have yielded a 200% return on investment as the share price is now above 30p, and far below the highs of £2.50 we saw a year ago.