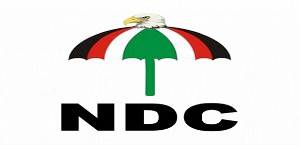 I never envisioned in a million years that a section of NDC followers could one day come out of the closet, betray and spurn their revered founder of the party, Ex-President Jerry John Rawlings.
All along, we have been made to believe that the 1979 coup maker, J. J. Rawlings, founded the NDC Party.

Shockingly, however, a stalwart of the NDC Party, who is not less a person than Dr Obed Asamoah, has audaciously revealed recently that after all, Rawlings could not have been the founder of the party, since he was a serving army officer back then.

The all-important question then is: have they put Rawlings down as a founder in their party constitution at all?

If so, why did they do that? Were they aiming to deceive discerning Ghanaians or what?

What then necessitated the seemingly chilling revelation at this point in time?

Could it be as a result of Ex-President Rawlings's persistent finger pointing at the party leadership for allegedly indulging in gargantuan corruptions?

So, you lots have been living in a denial all along and taken discerning Ghanaians for dummies?

Let us face it, though, politics in Ghana has indeed become a scorned profession, not a noble profession it used to be.
Whatever the case, we have deferential regard for politicians who have the heart to tell it as it is.

Yes, some of us will hold in high esteem the unpretentious politicians who have the will and commitment to do the right thing. And we admire the politicians who have the courage of their aspirations.

Needless to say that more often than not, some politicians would betray the trust we repose in them.

To me, all that Ex-President Rawlings has been grumbling about is perfectly in order.

I must admit, it is nothing but a wise counselling. Indeed, there is nothing impolitic about his remarks on the rampant sleazes and corruptions.

So, where is the justification for all the abuses which are being directed at the old man Rawlings?

Tell me, is the old man Rawlings not right for saying that the erstwhile Mahama administration "squandered many opportunities to clean up and to restore the June 4 principles in the party?"

Granted, the old man Rawlings sometimes goes overboard with his remarks, nonetheless the NDC faithful should not have gone to an extent of abusing the very person whose ideals gave birth to a party (NDC) which has made them somebodys.
Why would anyone squall and upbraid Ex-President Rawlings for advising: "Ladies and Gentlemen, nobody is saying don't make money but make it good and clean but not some of the ones that I know, sickening, the kind of greed, selfishness, look at where it landed us."

In fact, it beggars belief that a section of the NDC brassbound supporters would insult their statesman for calling a spade as a spade.

Given the gargantuan corruptions in the previous administration, it will only take a sycophant and unpatriotic individual to criticise anyone who shows concern.

Let us be honest, some of the criticisms former President Rawlings has been receiving from the disgruntled NDC Party loyalists are somewhat unfair.

As a matter of fact, it is needless to seek to tear Ex-President Rawlings to shreds for showing concern over the ostensive corrupt practices within the NDC Party.

After all, the vineyard news and other sources have it that the Professor Kwesi Botchwey Election Fact-finding Committee's report has indicted former President Mahama.

The sources have it that former President Mahama contributed largely to the NDC's 2016 humiliating election defeat.

Apparently, there are those who believe that Ex-President Mahama's woeful errors in judgement and the gargantuan corruptions accounted for the NDC's 2016 election loss.
Some party supporters insist that former President Mahama woefully turned a blind eye to their concerns over his association with election money 'grabbers'.

Apparently, the concerned party loyalists were worried over the actions and inactions of the numerous fun clubs for Mahama 2016.

Indeed, there were numerous fun clubs for Mahama, which included among others, 'Artists for Mahama, 'Barbers for Mahama, Butchers for Mahama, Mahama Ladies, Akpeteshie Sellers for Mahama, Drunkards for Mahama, Macho Men for Mahama, etc.

The aggrieved diehard NDC supporters beef stemmed from the fact that although the vast majority of the Mahama fun clubs members were novices in electioneering campaign, they were entrusted with important responsibility.

Somehow, former President Mahama's association with the novices and his apparent poor economic management incensed the vast majority of party faithful, who even threatened to boycott the 2016 general elections.

The NDC Party faithful however maintained that the straw that broke the camel's back was when President Mahama unjustifiably gave Madam Akua Donkor of Ghana Freedom Party (GFP) two four wheel drive cars and a luxury bungalow (estimated to cost a staggering $470,000)for no work done.

Consequently, leading to the 2016 general election, there were numerous publications on the rebellious NDC Party supporters.

"NDC Supporters Threaten To Leave Party Over Preferential Treatment Given To John Dumelo, Mr Beautiful, Tracey Boakye and co" (ghanakasa.com).
In fact, the NDC apologists are committing political suicide, or worst still, they are living in a denial, for refusing to accept the fact that former President Rawlings is really revered by the foot soldiers more than any other member of the party.

After all, it was the ideals of former President Rawlings that gave birth to the NDC Party.

More importantly, Rawlings managed to bring a lot of supporters to his corner.

It would thus appear incredulous for anybody to suggest that former President Rawlings is currently irrelevant in the NDC Party.

Indeed, former President Rawlings still commands respect among the foot soldiers of the party, and most likely, some of his loyalists will be aggrieved over the leadership's shenanigans towards him.

Unfortunately, however, the NDC's boisterous supporters who are not privy to their party's history have been upbraiding Rawlings all the time for expressing his grievances over the rot in his party.

And given that the vast majority of the members of the current NDC Party executive were proselytised by the Ex-President Rawlings, one would have expected an outright condemnation of the incessant insults directed at the founder of the party, but that has never been the case.

How can you lots not understand Ex-President Rawlings when the maladaptive NDC government's corrupt practices shrunk Ghana's GDP from $47 billion to $37 billion in a little over five years?