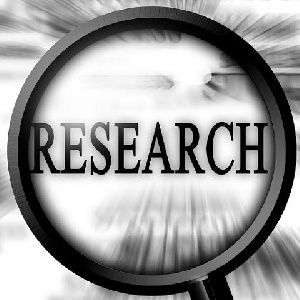 Fri, 7 Jun 2019
Source:
ACEYE
"The information we need is not available. The information we want is not what we need. The information we have is not what we want."-John Peers
The fundamental philosophies behind the entrepreneurial ecosystems were first established in the 1980's and 1990's. This was part of a move from the individualistic, personality-based research towards a wider perspective that incorporated the role of social, cultural and economic forces in the entrepreneurship process (Dodd & Anderson,2007).

How Does Building an Effective Entrepreneurial Ecosystem Influence an Economy?

Consciousness of entrepreneurial ecosystem is critical not just for businesses, business development centers, investors and the entrepreneurial community but also governments, large corporations and donors. Knowledge and understanding of an ecosystem's benefits to stakeholder within the ecosystem. At the core of this is readily available data to help decision makers make informed decisions which translates into the building of an effective and sustainable entrepreneurial ecosystem.

Delving into countries that have built successful entrepreneurial ecosystems such as the United States of America, Chile, Israel and China, the direct benefits that can be observed are progressive economies and job creation which have led to reduction in unemployment rate and improved human capital.

Information and Business Growth

It has been arguably stated that one of the basic human needs is communication. Even though humans cannot exist rationally without communication, it is even more crucial in the field of business than social living. It has been said that information is the bloodline of every business. Supply Chain experts posit that in the arena of business, three key elements must flow for a business to survive – product, finance and information.
Chiefly among these is information. Venkataraman (1997) commented that businesses can increase their access to opportunities by first searching for information. In other words, before a business can develop a good product, identify a good market for its product, obtain enough funds for the product development and to retrieve funds from the product, it must search for information.

A careful study of the Ghanaian Entrepreneurial Ecosystem shows that there is information deficiency: not because information is not available, but because businesses are not actively searching for information. For instance: a head count survey conducted by ACEYE shows that very few businesses dedicate time to read business news to scrounge for information to develop their businesses. Unlike the foreign counterparts who enter the Ghanaian Market after obtaining substantial amount of information, indigenous businesses run their activities extempore.

As an entity hankering to promote the Ghanaian Entrepreneurial Ecosystem, Africa Centre for Entrepreneurship and Youth Empowerment is advocating for rigorous research and policy development that will ensure that Youth are empowered in the Ecosystem and Youth-Led Businesses soar to the highest level of operation.

Why the Need for Research into Ghana's Entrepreneurial Ecosystem?

For a country like Ghana, in its quest to be known as the startup Hub of Africa, stakeholders must understand that an entrepreneurial ecosystem is composed of many factors that influence the growth of startups in a country. The effectiveness in ensuring that these businesses survive is embedded in the provision of a suitable environment for their growth.

The question to ask is this: How do we know if the ecosystem is favorable or unfavorable? Other Progressive questions may arise such as: What makes it favorable or unfavorable? What businesses does it favor and what businesses does it not favor?
Truly, the answer could be convincing if there are enough, relevant and accurate facts. For this course, The rationality for ACEYE's Research advocacy in the Ghanaian Entrepreneurial Ecosystem are spelled out in this article.

Significance of Research to the Government of Ghana.

In order to make any lasting, yet positive, change in the entrepreneurial ecosystem in Ghana, we must know the current status of the ecosystem. The Government of Ghana needs current research reports to make decisions geared towards fashioning policies that are more entrepreneurial friendly.

Tossing the coin to the other side, it is equally important that government agencies and regulatory bodies provide the public with needed information on entrepreneurship, and make it accessible to all interested parties. For example, such reports are critical to aid policy makers determine the strengths and weaknesses of their constituents and identify positive changes to encourage entrepreneurial culture. Entrepreneurial ecosystem research reports also provide a benchmark for more successful businesses, highlighting which measures should be taken to curb the rate of startup failure.

It is also important to understand trends and impetus with regard to the entrepreneurship ecosystem, not just its absolute position. The current status of Ghana's entrepreneurial ecosystem is imperative, but understanding the dynamics of the ecosystem, whether it is currently witnessing any form of development or vice-versa, is a good indicator to determine the direction of the ecosystem. This helps in designing and implementing medium and long term policies. The Government of Ghana can learn from Estonia and Israel where their respective governments have invested in extensive research. It is therefore not surprising to see startups survive in these countries.

Significance of Research to Entrepreneurs
It is unclear which factors (e.g. location, hub, sector) have been impactful to the rise of businesses. In United Kingdom Case Study, it is stated that London is the home of fintech companies so it is much easier for startups operating within the parameters of Fintech to survive. The existence of hubs and other key stakeholders such as investors, co-founders and skilled labors to work with becomes much easier in London. Availability of data makes it easier for entrepreneurs within the sector to advocate for policies and other infrastructure to advance the ease of doing business.

As an entrepreneur, research into the entrepreneurial ecosystem is very important because majority of the big global startups emerged out of locations where there was readily available data.

Significance of Research to Accelerators and Investors

Knowing which businesses are profitable – including their weaknesses, strengths, opportunities and threats is an effective way of helping investors and accelerators make informed decisions regarding investment and other support services they could render to entrepreneurs. For example, if startups in Berlin have access to funding with ease, it is largely due to the available data that help address the questions that investors and accelerators often have.

Significance of Research to Large Corporations

In a world that is moving faster than we can imagine, how can research ease but strengthen the bonds of cooperation between the developed and developing countries? Larger corporations benefit from having a pool of talents and startups to work with. This benefit is not only to the advantage of the larger corporations but also to the startups. For example, these larger corporations could outsource aspects of their operations to the startups.
This is only achievable when there is readily available data.

In conclusion, if there is an entrepreneurial ecosystem that is progressive and capable of sustaining itself, it is one that is data- driven.

About ACEYE Africa Centre for Entrepreneurship and Youth Empowerment (ACEYE) is an entrepreneurial and policy think tank promoting youth entrepreneurship by influencing policies on the back of research, professional analysis, nurturing, tutoring, advocacy and advisory services.

Contact Details

Info@aceye.org