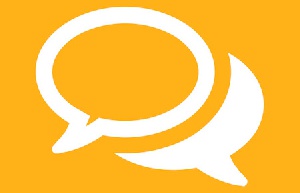 By Kwame Okoampa-Ahoofe, Jr., Ph.D. Garden City, New York July 2, 2015 E-mail: okoampaahoofe@optimum.net
One begins to wonder about the basis on which people like Nii Lante Vanderpuye got appointed to the junior cabinet portfolio of Deputy Local Government Minister. The man simply reasons and talks like a borderline mental retard. And the sooner President Mahama expelled him from his cabinet and got him some medical help, the better it would be for Ghanaian politics at large. In the wake of the massive demolition of the perennial eyesore that was the Sodom and Gomorrah slum in our nation's capital, Mr. Vanderpuye was reported to have accused some key operatives of the main opposition New Patriotic Party (NPP) of having instigated protest demonstrations by those whose homes had been demolished. The aggrieved protesters were reported to have stormed the State House, where the country's parliament is located, and destroyed public properties valued at hundreds of thousands of cedis (See "Sodom And Gomorrah Demo Was Instigated By NPP - Nii Lante" MyJoyOnline.com / Ghanaweb.com 6/23/15).

Well, even as NPP Communications Director Nana Akomea sharply responded, Mr. Vanderpuye's accusation inexcusably insults the intelligence of a people who have been summarily and callously uprooted from their homes. In other words, it is nothing short of downright lunatic for anybody to expect former Sodom And Gomorrah residents to take such wanton abuse lying on their backs, or applauding the Mahama-led government of the National Democratic Congress (NDC) for having rendered them homeless. As Deputy Minister for Local Government, what had Mr. Vanderpuye and his immediate boss, the substantive Minister for Local Government, put in place ahead of demolition schedule to meliorate the acute distress visited on the residents of Sodom And Gomorrah in the middle of the rainy season? Then also, what would have been his gut reaction, if Mr. Vanderpuye himself returned to his place of abode, after a long and hard day's work, only to be met with a heavily equipped demolition squad from the Accra Metropolitan Assembly (AMA) poised to pulling down his house?

As former NPP Chairman Jake Obetsebi-Lamptey pointedly put it, it is only a clinical idiot who would expect passive approval from a people whose lives have been nightmarishly upended the way the residents of Sodom And Gomorrah's lives were by the recent knee-jerk demolition exercise undertaken by personnel contracted by the AMA. The demolition exercise was knee-jerk because it was in direct reaction to the June 3-4 fiery flash-flood that took the lives of some 200 Ghanaians at the Nkrumah Circle area of Central Accra. A more imaginative government would have at least come up with an emergency resettlement plan for the displaced residents of Sodom And Gomorrah. Instead, it appears that the government rather lamely expected the aggrieved residents of this admittedly unsightly slum to just pack up bag and baggage and sidle out of the vicinity to where only the devil may care.
Just the other day, President John Mahama was reported to be lamenting the fact that nearly every government policy initiative or activity is unduly politicized by critics of his rag-tag government. Well, perhaps, somebody ought to ask Mr. Mahama to direct his displeasure at the insider likes of Mr. Vanderpuye. The ancient Akan sages had a saying that the beast that would unleash the fatal bite often lurks underneath the clothes of the victim. In other words, the Mahama-led government of the National Democratic Congress is its own worst enemy.

And as I have observed in several previous columns, most of the last 40 years of Ghana's postcolonial era has been dominated by leaders of the Rawlings-minted National Democratic Congress, and the latter's dictatorial predecessor, the so-called Provisional National Defense Council (PNDC). And so, really, coming from opportunistic and cynical P/NDC operatives like Nii Lante Vanderpuye, the blame game does not fly.

____________________________________________________________