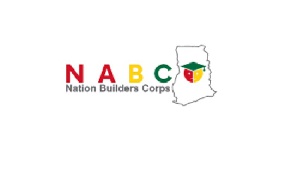 I have learnt with regret how a possible large crowd of people may be denied the right of enlisting unto the novel NABCO program because of a simple administrative mishap that has arisen yet again because of poor communication between government agencies and systems.
Let me just share a sad experience of what a friend just narrated to me...

"I registered for the Nabco program just 3 days after registrations were opened. I made sure I had everything I needed to do the registration and so I registered successfully. There was a text message confirmation from Nabco to the effect that I have successfully registered and had to wait for validation.

I never heard anything from Nabco until I heard that messages have been sent to other applicants to book their interview dates. When I checked my application's status, the system told me to wait as my application was still in the pre-validation process.

I received a text message from Nabco on morning of 19th June, 2018 saying my nabco application is not pre-validwred because of my Nss number. I should therefore input the right number and apply before deadline of 12.00pm on the same 19th June, 2018.

I visited the National Service Scheme office to verify because I had Inputted the right number on my Nss certificate only to be told that people who did their service before 2009 were issued with the old type certificates which had no NSS number as present on the current certificates. And they concluded there is nothing they can do about that.

In effect I can't register for Nabco even though I qualify in every respect because even though I have duly done my national service I am unfortunate to have the old certificate. In effect, Nabco has no room for people like me who were 'unfortunate' to complete their service before 2009. The disappointment further is that I was not made aware of this till the deadline day for booking interview appointments.
Why won't we Ghanaians exhaust the processes and ensure that no loopholes exist before we implement things? Such school boy errors should be a thing of the past. Everything registration Ghana seems to always have a problem. Look at the daily queues at NHIS offices, look at the unnecessary delays at DVLA, look at the brouhaha surrounding the NIA, the pressure that is mounting at GRA offices for TIN and now this gaffe from NABCO.

Let the partisan politicians who don't know anything else apart from reading politics into everything not being their mediocre minds into this subject. As a country, we need to move forwards beyond such pettiness.

I love NABCO, I believe it is a welcome respite for many people. As for those who will just disregard it, I don't blame you for your petty politics. But those of us who know how it is to stay home without a job after graduation for years or those who have to work as "laborers" and earn close to nothing will always applaud the idea of Nabco. It is a start and a good start at that. However, let do national policies only after all stake holders have been properly integrated and through education is done so as to leave the little gaps that make those blinded by politics have something to feed on.

Ghana is for us, it is up to us to make it better. A collective effort. By the way, what is NABCO doing to all those who have been denied the NABCO job just because of the year of their NSS certificate?

God bless our motherland and make it great and strong.