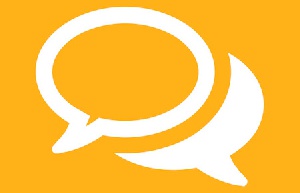 I was away for some time and on my return I found my quarter of La, Palm Wine Junction, beautifully transformed. The Chinese had completed the road connecting the Trade Fair Site with Burma Camp and Cantonments.
Palm Wine Junction was no longer chaotic and a fine petrol station adorned the entrance to La.

But who would know in a few years' time how the junction acquired its name if the name continued to be used? The story of soldiers winding their weary way from Burma Camp to relax with a calabash of palm wine under the shade of the trees at the junction would soon be gone with the wind.

But what if it did? Why should what happened or how people lived years ago be of interest to us? I would suggest that a people ignorant of their past and of events of yesteryear become a community or nation without purpose or pride.

A few enterprising people sell palm wine and other foods near the junction. But these small snack shops are likely to fade away with the development of the highway. I have long dreamed of a novel palm wine bar at the junction. I believe this is the time to establish one near the petrol station and I would invite entrepreneurs to come forward to accomplish the task.

I would invest a little of my pensioner's mite in such a venture.
And why am I so keen on a palm wine bar at the corner? I believe we should improve the production and delivery of our drinks like palm wine. We should also take advantage of such a bar to serve the fast-disappearing Ghanaian dishes which were delights in my youth.

"Amadaa k?? ?nkati??" (roast plantain and groundnuts) still holds its own. It used to be the lunch for many officials and technicians who could not afford the usual meal at lunchtime in the last few days of payday. We used to call it "broke-man lunch".

The other more exotic plantain preparations are, however, difficult to find. They used to be prepared by the women and perhaps either our mothers and guardians did not pass on the know-how or the young women of today are lazy or cannot be bothered to continue the hard work of their mothers.

But these preparations should not be allowed to be forgotten and lost. They are part of our culinary heritage and should delight both Ghanaians and visitors. Our foods should be a form of tourist attraction. Tourists are not impressed to be served with their national foods badly prepared.

We should be proud to serve our foods. But they should be well-prepared.
As the main road is, modernised Palm Wine Junction should be adorned with a local snack bar which will sell only Ghanaian dishes. Palm wine, corn wine (?gm?daa), orange juice and pineapple juice should be the only drinks served at this bar. Ghanaian drinks like "Fula" and "Ata?memli?tsi" (Atadwe-milk) may also be served.

So far as the snacks are concerned I would suggest the following: "Kakro", "Tatale", "Ablo?o", "Asha?ku", "Ashamomo", "Akpiti", and "Maasa".

If you have not heard of those delightful dishes then the establishment of the proposed Palm Wine Junction snack bar is justified.

As the country develops, we should certainly embrace the good practices of the global village.

But we should not abandon our own valuable culture or replace our foods with fattening fast food preparations. Old landmarks should not be completely erased. We should know how far we have come; and what has sustained us.
p.s. The other day I wrote about schools being made great by great headmasters and headmistresses. I was trying to keep up with events after a long absence when I came across a report about the death of Dr (Mrs) Joyce Asibey.

I was greatly saddened. She deserves the highest tribute from the educational fraternity. Joyce Kyei was a student of whom I was exceedingly proud.

My Achimota colleague Miss Anderson invited our former student to join her to establish Aburi Girls Secondary School. Miss Anderson carried the Achimota spirit buttressed by Presbyterian ideals to Aburi. Joyce Kyei, now Mrs Asibey, continued the mission with exemplary devotion and zeal. Aburi Girls soon became one of the best and most sought-after schools in Ghana.

As we struggle with inefficiency in so many places and tend to lose confidence to deliver the best we should be encouraged by the life and work of Joyce Asibey. The nation should mourn a great teacher and headmistress.