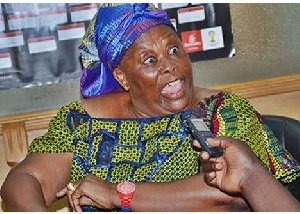 It is incontestable that the summary assault of any individual irrespective of his or her strata in life is unwarranted, unacceptable and absolutely objectionable.
While I console the multimedia journalist for her ordeal at the hands of Hajia Fati, a strong apologist of my party (NPP), we should not also lose sight of the need for journalists to be guided by the core of their professional ethics.

It is really appalling how some media personalities throw the protocols of their job to the wind and operate at the opposite side of caution. It is not uncommon to chance on a journo at functions or events without an Identification Card to authenticate them.

Some take snapshots of individuals at will without prior permission. Others even record without granted imprimatur which goes against the grain of privacy rights as granted by the law books.

I take a lot of wisdom from Abraham Lincoln when he posited that "my right to swing my fist ends where your nose begins". It is true that journalists wield the pragmatic liberty to answer duty calls but that must also be ethically commensurate with the rights of the second parties.
Even though I do not endorse the attack on Sakyiwaa but Hajia Fati is absolving herself of any culpability because the journalist carried no insignia that distinguished her from any spy or espionage agents.

As people in the media fraternity, our call for equity must come with clean hands not reproachable grounds. The conducts of journalists should not put them in a position of vulnerability and make them potential victims of attack.

Those who build on water ways should not be surprise when their belongings are carried away by flood.