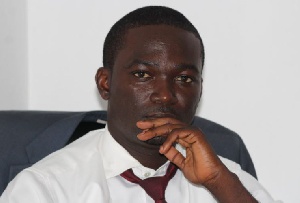 After 15 years work in the financial sector and 3 years researching and analysing activities of the sector there are times I have expressed my frustration about how the regulator seems to be toothless.
A conversation I have had severally with my brother Patrick Kwabena Stephenson and other friends in the space.

Let me make these comments:

1. BoG has the power as a supervisory body to protect the citizenry in the financial space by stepping in when it notice things aren't going well, sometimes to provide a bailout or sanction a takeover.

2. This is not the same as the UT and Capital bank case, at best we can describe this as an initial action to safeguard the operations of Unibank; This is not ownership takeover but rather a management takeover.

3. The managers of Unibank will know of this long before now. BoG doesn't do this as a first call measure, they first have to raise several queries and if persist, move in to protect depositors' funds.

4. This is in the best interest of customers.
5. If indeed the managers of Unibank 'cooked' figures to deceive the regulators, that is criminal and people must go to jail for that. It is very serious and it'll be interesting to see how the regulator handles this.

I applaud the BoG in the manner it is recently managing the financial space. I believe it will sanitise the system and give us a robust sector.

My next call to the governor is; let's fully set up supervisory institutions for both the MFIs and the S&Ls like we have for the rural banks. It will help solidify the supervisory systems and keep our sector more sanitised.

NB: The book cooking in the sector is too much and only cracking the whip will save us.

Let's have the debate without politics.