Religion Wed, 28 Dec 2016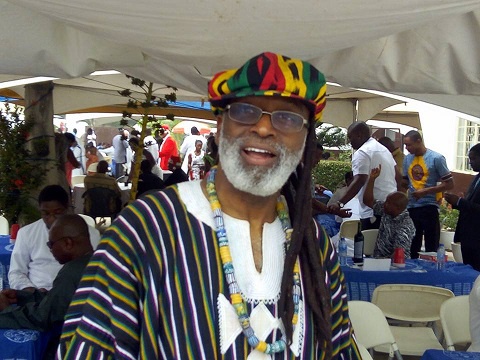 The Catholic Archbishop of Accra, Most Reverend Gabriel Charles Palmer-Buckle never ceases to amaze people with his dynamic attitude.
Rev. Charles Palmer-Buckle who is the head of all Catholic Churches in Accra has won the hearts of many - both in the Catholic Church and outside due to his sense of humor and wisdom.

Talk of religious tolerance, he respects the faith of others and does not speak ill of any religion in Ghana and beyond.

In recent reports, he paid a courtesy call on the Chief Imam to demonstrate to the world the peaceful coexistence between Christians and Muslims in the country - as both religious heads participated in a Muslim prayer led by the Imam.

But at the Church's 'End of Year Get together' for Priests and Religious in the Archdiocese, the Bishop did something different. He dazed many with an unimaginable look.

Well, Archbishop Palmer-Buckle is the new Rastafarian in town. Per his looks, he wants to help erase the stereotype that sees Rastafarians as bad people who engage in lot of social vices in society and are known for smoking 'wee'.

The Bishop is probably sending a message across that "how you appear is not as important as what you have in your heart".
See the Bishops costume at the Get together




Rev. Charles Palmer-Buckle prays with Chief Imam
Source: GhanaWeb