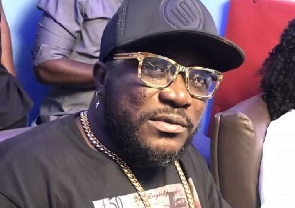 Musician and businessman, Nhyiraba Kojo, has revealed that a prisoner offered to serve his 30-day sentence on his behalf. He added that the individual displayed boldness by approaching the second-in-command at the prison and expressing his willingness to endure Nhyiraba Kojo's sentence in addition to his own.
According to Nhyiraba Kojo, his encounter with prison life provided him with a unique perspective on the concept of love.

"It was fun, I am telling you. I know people love me, but when I got there (prison), then I realized that there is a difference between love. Do you know that I got someone who was bold enough to go and tell the 2IC (second-in-command) that he wants to serve my sentence for me, even if they will increase it one year for him, he is okay... I think he was serving like 7 years... that is why I am saying that it was fun because getting there was like I was at a party or some show that people are expecting you, it was fun, it was crazy," expressed Nhyiraba Kojo.

Nhyiraba Kojo was found guilty of contempt by the court in Sekondi-Takoradi and was initially ordered to serve a 30-day prison sentence unless he could purge himself of the contempt.

However, the musician spent only two weeks behind bars instead of the reported 30 days. The court subsequently ordered his release upon discovering that he had addressed the issue of noise pollution as instructed.

In an interview with Sammy Kay on the Go online show, Nhyiraba Kojo acknowledged that while his prison sentence proved to be a blessing for the inmates, there were also some challenging experiences during his time there.


AM/GA