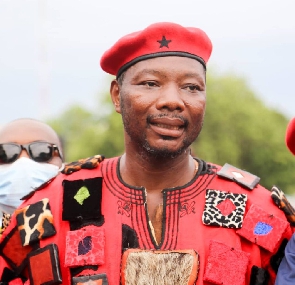 Former Chairperson of the People's National Congress (PNC) Bernard Mornah has described the President of Ghana's State of the Nation Address as unrealistic, disingenuous, and full of blame games on COVID and the Russian-Ukrainian war.
President Akufo-Addo, on March 8, 2023, presented to the Parliament of Ghana the State of the Nation address as prescribed by the Constitution of Ghana.

The address has generated lots of reactions from both the minority in Parliament and other well-meaning stakeholders in the country.

Speaking on the 'GTV Breakfast Show', the former PNC Chairperson said the president played blind to the current economic hardship his government has brought upon the people of Ghana and rather blamed their incompetence on COVID and the Russia-Ukraine war.

He said he was deeply hurt when President Akufo-Addo stated that the economy was really doing well. This, he said, explains how unrealistic the president is about the country's current economic situation.
According to Mr. Mornah, before the COVID pandemic, the borrowing and debt status of the country had reached the roof.

He mentioned that the Akufo-Addo-led government veered off their marking scheme about what they stated during their campaign days against borrowing and taxation because they have over-borrowed and over-taxed the Ghanaian people.

He further added that it becomes problematic when leaders attribute Ghana's economic woes to the pandemic and Russia's invasion of Ukraine.

He added that the president has not been successful in projecting women in his government because, with 200 MMDCEs, only 30 are women.