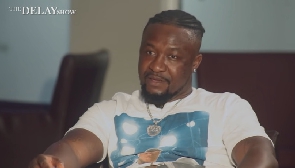 Media personality, Palago Mufasa, alias Archipalago has identified two biggest assets of Ghana.
According to him, the two are bribery and corruption.

He made the observation via a January 28, 2023 post on his verified Twitter handle. It read: "Bribery and Corruption is Ghana's biggest asset.

In an earlier tweet, he said: "Foreigners are benefiting from Ghana more than the citizens and it's sad. Why??"

This is the latest contoversial jibe by Archipalago who a week ago accused Ghanaian youth of being very lazy in an interview with Sammy Kay online.

Corruption ratings fall
Corruption has been a major governance issue since the start of the Fourth Republic.

The current government came into office with the promise to fight the scourge by government appointees have routinely been accused of engaging in corruption with President Nana Addo Dankwa Akufo-Addo said to be paying only lip service to the fight against the canker.

The issue of corruption home up strongly recently after the publication of a report on COVID-19 expenditure by the Auditor-General.

According to the 2021 edition of the annual corruption ranking chart by Transparency International, Ghana ranked 73rd out of 180 countries on the Corruption Perception Index, CPI, report released on April 4.

"Ghana's current performance is still below 50 which is the expected average, thus leaves much to be desired," the report noted.
Out of 49 African countries ranked, Ghana placed 9th with Senegal, each bagging a score of 43.


Bribery and Corruption is Ghana's biggest asset

— Palago Mufasa (@Archipalago) January 28, 2023
SARA