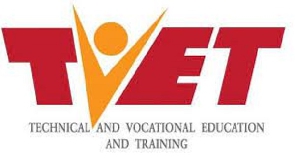 Thu, 26 Jan 2023 Source: GNA
Mr Nelson Owusu Ansah, the Deputy Director of the National Youth Authority (NYA), has urged parents to allow their children, no matter their performance, to pursue courses in Technical and Vocational Education Training (TVET) if they desire, to create jobs for themselves.
He bemoaned the deep-seated misconception that TVET was the preserve of the academically weak students and that the country's accelerated development agenda for job creation anchored on TVET.

"We must do away with the negative stereotypes of TVET as the preserve of dull students. It holds the key to the development of the country," he said.

"We are determined to disabuse the minds of parents and students to overcome the prejudice and misconceptions they have about TVET to move the nation forward."

In an interview with the Ghana News Agency on Wednesday, Mr Ansah advised the youth not to look down on TVET, since it had the potential to equip them with skills to become self-employed after school.

Countries with embedded systems of TVET such as Australia and Germany had been successful in maintaining low youth unemployment rates, he noted, and that Ghana would reap the benefits soon as it had begun to pursue that path.

"Skills are important means to increase incomes and sustain livelihoods for the poor. Our economy is largely informal, therefore, it is crucial that skill training is improved to create jobs and shore up revenue."
Assuring the youth of support, Mr Ansah re-echoed government's commitment to injecting more resources into TVET as part of efforts to reduce youth unemployment through training.

The move is expected to build a solid foundation for robust technological training and boost enrolment of technical students across the country to sustain the government's industrial revolution agenda.

Hence the Ghana TVET Service has been introduced to give a new face to technical education to reignite the passion of young men and women in the sector,.

 He said the government had also established the first-ever second-cycle TVET applied technology high schools across the country to offer career-based education and industry participation to make it demand driven.

"The programmes will be benchmarked against international best practices and standards. Most importantly, the applied technology high school will build strategic alliances with community, industry, development partners and the government to ensure it is responsive to national needs and expectations of socio-economic transformation."

Already the Government had designated all new TVET institutions in the country for the programme, Mr Ansah said.
Source: GNA