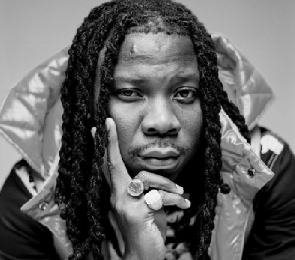 Afro-dancehall musician, Stonebwoy, has shared his opinion on why Nigeria has more successful musicians as compared to Ghana.
Speaking in an interview with Break Fast Club Show in America, the Ghanaian artiste credited Nigeria's huge population to their musicians' success.

After ascribing the success of our Nigerian counterparts to their population, he also applauded their tenacity.

According to Stonebowy, the two aforementioned points are the reasons Nigerian musicians have more global appeal than Ghanaian acts.

After making these two solid points, Stonebwoy also commended our local musicians for doing their best despite not having the support and financial muscles as compared to Nigerians.

I agree with Stonebowy because we all know that most Nigerian musicians are signed to globally recognized record labels which gives them an edge over our musicians.
It's just recently that some of our musicians had distribution deals with Sony and Universal music.

Our local musicians are really putting in their best and I believe that with them, they'll rock shoulders with their Nigerian colleagues in the music industry.

Watch the video below: