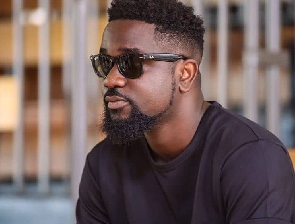 A survey conducted by GhanaWeb has shown that a majority of respondents have subscribed to the idea of Sarkodie apologizing to artistes who have called him out for snubbing and disrespecting them.
This comes in the wake of attacks and criticisms from a long list of musicians over the rapper's incessant habit of ignoring phone calls and requests to collaborate.

The likes of Freddie Meiway, Yemi Alade, Edem, Kwaw Kese, EL, M.anifest, Dee Money, Sherifa Gunu, and others have shared various concerns about the habit, which according to them is fast becoming annoying.

Samini was the latest to add his voice to this subject, and in his case, Sarkodie rendered an apology to that effect.

But some netizens are of the view that Sarkodie must render a general apology to all the musicians who have had such encounters with him.

In the wake of the calls, GhanaWeb conducted a survey, in which the majority of participants sided with the idea.

Of all 4,367 respondents who voted, 57.71% have asked the rapper to apologize as against, 30.20% who do not subscribe to the idea.
"It is good for us to realize it when we're wrong and most importantly say sorry... We are all brought up in different society but may have common norms. Sorry cannot heal a wound but will calm down the heart of the person wounded... So, if he thinks he has wronged someone, he should admit and apologize... Thank you," a respondent commented.

"Saying sorry doesn't take anything away from a man. It really adds to your humanity," said another.

12.09% of voters were, however, indifferent about the subject.




EB/BOG