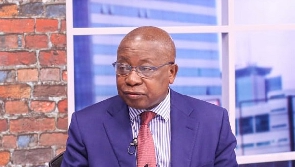 The Ministry of Health has responded to the Auditor-General's latest report on the government's COVID-19 expenditure.
In the report, the Auditor General noted that the Ministry of Health on behalf of the Government of Ghana paid an amount of $120,192,379.80 to UNICEF/VAT for the supply of vaccines, "However, 5,109,600.00 doses of vaccines valued at $38,322,000.00 were supplied to the National Cold Room leaving a difference of US$81,870,379.00 with UNICEF/AVAT.

The Auditor-General thus recommended to the Chief Director of the Health Ministry to renegotiate and recover the outstanding balance.

This, according to the Auditor General must be done immediately to ensure the amount is recovered to the state.

While acknowledging the delay in receiving the vaccines, the Ministry of Health in a statement, explained that government was yet to take hold of the products because of unexpected hesitancy, cold chain storage challenges, spontaneous donations, as well as manufacturer's storage difficulties.
"Due to the unexpected hesitancy, cold chain storage challenges, spontaneous donations, as well as manufacturer's storage difficulties, the Ministry in June 2022, was compelled to agree on a delivery schedule for the remaining 11,052 million doses to be delivered from June to December 2022. According to the schedule, 1.6 million doses were to be delivered from June to December 2022 to complete the allocation. However, this process was delayed because of the aforementioned challenges."

The Ministry in the statement however assured that efforts are in place to review the contract.

"Currently, the Ministry requested and has received the June allocation which was delivered in January 2023. In the meantime, the Ministry continues to work with the AVAT for a possible review of the contract and would want to assure the public of our commitment to work in the supreme interest of the public."