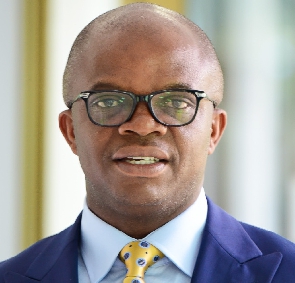 The Finance Committee of Parliament has tasked the management of the Micro Finance and Small Loans Centre (MASLOC) to improve on its loan recovery as the scheme recovered only 55% of loans disbursed in 2019.
This follows a drop in the recovery rate from 64% in 2016 to 55% in 2019.

Presenting a report of the Finance Committee on the budget performance of the office of government machinery for 2019 on the floor of the House, Chair of the Committee Dr Mark Assibey-Yeboah disclosed many targets set by the management of MASLOC in the year under review were not met

He said: "The committee was informed that during the period under review the office of the government machinery faced challenges including inadequate budgetary allocation, arbitrary use of the budgetary allocation and inadequate capacity of key implementers.

"This has adversely impacted on the ability of the office of the government machinery to effectively execute its programme of activities as approved by parliament.
"After carefully considering the budget performance report of the office of the government machinery the committee makes the following recommendations: the committee noted that a number of budgets sent by the Microfinance and small loans centre (MASLOC) were not met.

"Further the rate of new recovery has declined from 64 per cent in 2016 to 55% in 2019.

In view of the important role of MASLCO, the committee recommends to management to put in place the legal mechanisms to improve on this recovery rate."