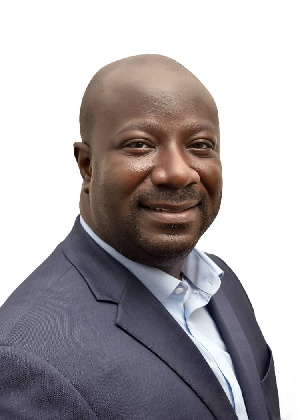 The New Patriotic Party (NPP) Member of Parliament (MP) for Anyaa-Sowutuom, Dr Dickson Adomako Kissi, rejected calls by some factions for the National Cathedral to be handed over to the church in Ghana.
Dr Adomako Kissi posited that the government has spent too much money on the project for it to be given out to the church.

He added that the church can be caretakers of the Cathedral but it should be fully owned by the state, asaaseradio.com reported.

"How do we hand over a government property to the church? It's a misnomer. We ought to make our constitution work very well. They can have a supervisory role but I really think it should be for the state.

"Moving forward, before another penny or pesewa is spent, our focus should be making it a government property," he is quoted to have said by asaaseradio.com.

He, however, stated that the construction of the National Cathedral of Ghana cannot be completed under the government of Nana Addo Dankwa Akufo-Addo.
"Whether we swim in money or not, this project cannot be completed under the current regime. Let's be very realistic," he said.

The MP made these remarks while reacting to calls for the government to hand over the construction of the National Cathedral to the church because of the numerous corruption scandals that it is seeing.





IB/FNOQ