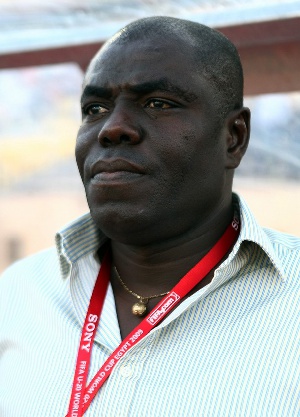 Controversial coach J.E Sarpong has expressed his belief that Sellas Tetteh should have been named U-20 coach instead of the Black Queens.
According to Sarpong, the former Sierra Leone gaffer will fare better at the helm of the Black Satellites rather than the Black Queens.

"Appointing Borbor (Sellas Tetteh) as the head coach of the Black Queens isn't an issue but whether he will be able to do it well is the problem."

"I think Borbor (Sellas Tetteh) should have been made the head coach of the U20 again because he has been doing well there," Coach Sarpong told Alpha Radio in Kumasi.
Sellas Tetteh will lead the Black Queens at the WAFU tournament to be held in Ivory Coast as well as oversee the team as Ghana host the Africa Womens Championship later this year.

Tetteh enjoyed success as Coach of the Black Satellites, where he won the FIFA U-20 World Cup and remains the only Coach on the continent to achieve that feat.