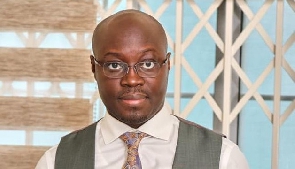 The Ranking Member of Parliament's Finance Committee, Dr Cassiel Ato Forson, has dreaded the failure of the government to pay cocoa bill holders whose instruments have matured.
The government reportedly rolled over cocoa bills which matured on Thursday, January 19, 2023, without the consent of investors.

According to a report by 3news.com, the move by the government has created some commotion in the investor community.

The report indicated that one of the affected persons who spoke to 3Business said that the investors whose cocoa bills were matured were paid only for their accounts to be quickly debited, which led to some agitations between some bill holders and their banks.

"I received payments and was planning to move the funds to my business account to pay some bills, only for me to see that the transaction has been reversed. I don't know how to pay my suppliers now," the investor is quoted to have told 3Business.

Reacting to this in a tweet shared on Friday, January 20, 2023, Ato Forson, the Member of Parliament for Ajumako Enyan Esiam, posited that the government not being able to pay cocoa bill holders is a sign of how bad things are in Ghana.

He added that it also shows that the government has lost control of happenings in the Ghanaian economy.
The tweet the MP shared had a post of the news of the government rolling over matured cocoa bill and was captioned "Things Fall Apart! The Centre can no longer hold?".

View the MP's tweet below:


Things Fall Apart!

The Center can no longer hold? pic.twitter.com/Pdu1MNmQAQ

— Cassiel Ato Forson(PhD) (@Cassielforson) January 20, 2023
IB/DA