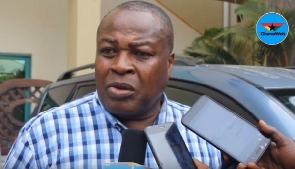 Reflecting on the 2022/23 Ghana Premier League season, football personality Fred Pappoe lauds the captivating nature of the competition, emphasizing its remarkable blend of excitement and fierce competition.
From nail-biting encounters to stunning upsets, the Ghana Premier League this season proved to be a spectacle that left no room for predictability.

Medeama conquered the 2022/23 Ghana Premier League with 60 points after 34 games.

A win against Tamale City on the final weekend of the league saw the Mauve and Yellow outfit being crown Ghana Premier League Champions at Akoon Park on Sunday, June 11.
"It was an interesting league season if you look it was very competitive all the way up till the last day. You couldn't really know who was winning and who was losing so I think the level of competition was ok," Pappoe told Peace FM as monitored by Footballghana.com

"Of course there were one or two problems here and there but overall I think there were fewer problems of cases of hooliganism and the rest as compared to other years. I think it was a good season,"