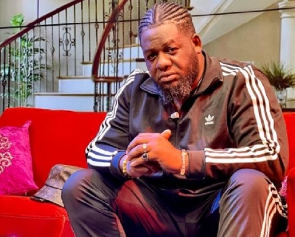 Artiste manager and CEO of Bullhaus Entertainment, Bullgod, has said Nigerians are intentional about their work, unlike Ghanaians.
The pundit on United Showbiz, aired on Saturday, February 4, 2023, claims Nigerians come to Ghana to learn from artistes here to better themselves.

"They (Nigerians) are international in their work, but when they come here (Ghana), they come and learn and take it back to their country," he said.

He, however, noted that although Ghanaians believe in their gifts, they do not pursue them with aggression.

"We have taken it for granted that we have the gift and are singing too, but the gift alone will not work. It's not intentional," he said.

He backed his statement with a story of what he witnessed during a visit to Nigeria.

Bullgod disclosed that Nigerians banned the playing of hip-hop music in their nation so that their music could flourish.
He continued by pointing out that after that, Nigerian musicians formed groups and visited various radio stations to market themselves.

"Over the years, there was a revolution. When we went there (Nigeria) at that time, there was hip-hop music, but they made sure that they stopped playing those songs, so they formed groups, and from one place they went to the other radio stations," he added.

Check out the post below:


ADA/DA